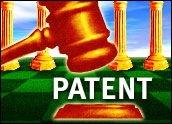 A brewing patent dispute between Yahoo and Facebook may wind up being settled outside of the courtroom, according to court filings made this week by Yahoo's attorneys in the U.S. court for the Northern District of California, in which they also sought extensions to other filing deadlines.
The two companies are engaged in settlement negotiations, the filing said, adding that an extension might facilitate this process. District court Judge Jeffrey White approved the extensions.
Start With a Bang, End With a Whimper
A settlement would be an anticlimactic end to what originally promised to be a controversial court fight. Yahoo filed suit against Facebook at the end of February as the social networking site was gearing up for its IPO road show. The move was widely criticized as an effort on Yahoo's part to gain a new revenue source by shaking down Facebook, in the expectation it would settle instead of rocking the boat before its IPO.
Yahoo demanded licensing fees for several patents for website functions, including advertising, website personalization, social networking and messaging. Yahoo has about 1,000 patents in its portfolio, including 60 or so that came with its 2003 acquisition of Overture Services.
In April, Facebook struck back, asserting that Yahoo violated 10 of its patents, one of which had been obtained by CEO Mark Zuckerberg.
That Was Then, This Is Now
Much has changed for both companies since then. Yahoo suffered an embarrassing episode in which former CEO Scott Thompson was accused by a shareholder of fabricating his CV. After a vicious back-and-forth, Thompson stepped down, announcing he was ill. A new CEO is in place now, as well as a realigned board of directors.
Facebook had a bumpy patch as well, although arguably not quite as bad as Yahoo's. Its IPO was deemed a flop, and for weeks afterward its stock price remained far below its initial price of US$38 per unit. Only in recent days has the stock shown signs of recovery.
Yahoo did not respond to our request to comment for this story. Facebook declined to comment.
Smart to Settle
Leaving this recent history aside, in general companies are smart to settle outside of court if they can, Peter S. Vogel, partner with Gardere Wynne Sewell, told the E-Commerce Times.
"In a settlement you have control over the outcome," he explained, "but when you go to court, sometimes you win for the wrong reasons and lose for the wrong reasons. By settling, you get rid of the risk."
Patent cases pose extra risks for companies if they go to trial, Vogel continued. Before such a trial, a federal judge holds a Markman hearing to interpret what the patent means.
"That becomes binding for the parties," Vogel said, and "oftentimes, the determination of the Markman hearing will dictate the outcome of the case."
A Private Matter
Another reason to settle is that negotiations and deliberations are behind the scenes, out of the public view, noted Peter Toren, an attorney with Weisbrod Matteis & Copley.
"The more documents about a case that become public, the more the companies will feel pressured to follow through with a trial — if only to recoup their 'investment' in the case," he told the E-Commerce Times.
At a certain point, companies also find themselves locked into a position and desired outcome, he added, and it seems as though they have no choice but to follow through.
A Clean Slate
Recent events, especially at Yahoo, are also likely playing a role, Toren speculated.
"Whenever there is a change in top management, it is more likely a pending case will settle," he said. "A new manager or executive wants to start with a clean slate."
It's also possible the new chief might have taken a look at the case and decided the premises leading to its filing were wrong or not worth fighting about, he suggested.