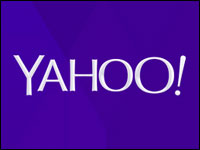 Yahoo has acquired Blink, a mobile app that destroys messages at a predetermined time set by the user. Yahoo intends to shut down both the iOS and Android versions of the app in the coming weeks. Blink made its debut just a year ago.
The conventional thinking is that Yahoo acquired Blink largely for its talent, as it seeks to build out a robust portfolio of mobile products. Blink was developed by Meh Labs, founded by two ex-Googlers who also produced Kismet.
An Acquihire
"I think the acquisition of Blink by Yahoo is yet another acquihire," said Guido Lang, assistant professor of computer information systems at Quinnipiac University.
"From what I can tell, Blink doesn't have any valuable intellectual property; nor does it have a significantly large user base to be of interest to Yahoo," he told the E-Commerce Times. "Given that the competition for experienced developers in Silicon Valley is fierce, Yahoo probably views Blink's price tag as a signing bonus for the team of Meh Labs."
Lang's best guess as to the acquisition price, which was not announced: about US$1 million in cash and stock options for each of the seven employees it acquired, for a total of $7 million.
"Of course, the million-dollar question is whether the team will thrive as much being part of Yahoo as it did when it was a real startup."
Yahoo's Goals
Just as important is whether Yahoo will be better off with the acquisition.
"Yahoo's acquisition of Blink is clearly a play at something larger," Dan Roche, VP of marketing at TalkPoint, told the E-Commerce Times.
It is possible the Blink team may be working on a new product for Yahoo — or they may be enhancing a current product, or even one that has been retired that Yahoo may want to bring back, he speculated.
For example, Yahoo shut down personal assistant app Donna in order focus on Yahoo Mail, noted Roche.
Stumbling Blocks
One possible problem for Yahoo — and any company that buys a product to acquire its team — is that this method of attracting talent to the fold is usually unsuccessful, Rob Enderle of the Enderle Group, told the E-Commerce Times.
"Folks tend to be loyal to the product they create and the company — both of which will cease to exist. While Yahoo will likely put in place retention packages, it is likely that many of these employees won't engage and will leave once the retention packages vest."
People tend to get upset when the product they have worked so hard to create gets killed, he pointed out.
Blink's Users
On the other hand, it is possible Blink may be reborn as something else, said Samina Karim, associate professor of strategy and innovation at Boston University.
"Though we're hearing that the Blink app will be shut down in the near future, this doesn't mean that its user base vanishes. I foresee Yahoo morphing Blink into something else," she told the E-Commerce Times. "There are cheaper ways to get talent other than to acquire the Blink app — so I think there is definitely an interest in more than just the talent."
There is also Blink's user base to consider, which could well be persuaded to try out something new from Yahoo — and it is not as though its users will be devastated and outraged about the app's disappearance.
"Blink, as you know, is a mobile messaging device that provides self-destructive messages and operates in a very crowded space that includes Snapchat, Frankly and Wikr," Francis Petit, associate dean for executive programs at Fordham University, told the E-Commerce Times.
"Unique value-add features and benefits for these type of products do not always win out," he noted, "and it is a very herd mentality among the users, especially with the younger segment."