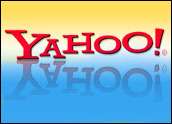 On Monday, Yahoo previewed Amp, its new online ad management platform. The platform will allow advertisers to precisely target audiences within geographic, demographic and interest-based categories across a network that includes Yahoo's inventory and that of more than 600 U.S. newspapers within the Newspaper Consortium, the company said.
Yahoo will launch Amp in the third quarter. The announcement came about a month after rival Google's purchase of ad sales management firm DoubleClick for US$3.1 billion completed and nearly a year after Microsoft acquired Seattle-based ad network aQuantive for about $6 billion.
AOL also has a platform, the heart of which is Platform-A, an ad network that sells space on various sites.
An 'Ambitious Initiative'
"It's a seemingly ambitious initiative — an effort, I think to try to integrate multiple ad types and formats into a single platform and bring together as much ad inventory as they can," Greg Sterling, founding principal with Sterling Market Intelligence, told the E-Commerce Times. "That's what all the big players are moving toward, trying to get as much reach together with as much targeting capability as possible."
For newspapers, which have reported declining revenues for print and online advertising, Yahoo's Amp is the latest move in an encouraging trend, he noted.
"It's a big deal for newspapers," Sterling commented. "It means they can sell their own properties but also on this broader platform. I don't know how it all breaks down, but theoretically a newspaper could say to an advertiser, 'We have our own traffic and can also deliver you to Yahoo and the broader Yahoo network and target different properties by demographic, interest and content.'"
Ad reach has long been a problem that newspapers face. Expanding that reach is one of the ideas behind Amp and other platforms.
"I think one of the challenges for newspapers has been the difficulty they've had selling to national advertisers online and the problem of reach," Sterling continued. "They do have a lot of traffic, but in some cases they don't have reach to satisfy certain advertisers. This is one of several solutions for them."
Amp will help ad marketing agents purchase across various inventories, including local, mobile, display and video inventory, from a single integrated interface, Yahoo said.
Nevertheless, it would be wise to wait and see how the idea pans out, opined Rob Enderle, principal analyst with the Enderle Group.
"I think the market is kind of skeptical this will provide any difference, but until you see it in use, it's hard to tell how it's going to work," he told the E-Commerce Times.
Launched in Phases
The technology, which Yahoo formerly referred to as "Project Apex," will roll out in several phases. The first participants from the 635 members of the Newspaper Consortium will begin their involvement in third quarter. Other members will follow, with all members likely involved by the end of the year, said Mike Walrath, senior vice president of advertising and marketplace for Yahoo.
However, there is plenty of room beyond newspapers, he told the E-Commerce Times. "There's no limit to this technology."
Amp actually is a culmination of years of Yahoo's experience in Web advertising, Walrath noted. "We've brought it all together in a new platform that makes buying and selling simpler by an order of magnitude."
Yahoo shares were down 47 cents, at $27.89 Monday afternoon on the Nasdaq stock exchange. The stock's 52-week range was $18.58 and $34.08.