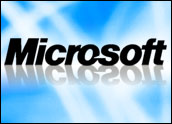 Despite widespread belief it would dig deeper into its pockets if necessary to land Yahoo, Microsoft has no plans to sweeten its offer for the Web portal, according to published reports.
Microsoft sees no reason to boost its bid at this time, The Wall Street Journal reported Tuesday, citing unnamed sources close to the company.
The software giant may consider offering a higher price if Yahoo agrees to direct talks on a merger, the newspaper reported, a tactic meant to open a dialogue that has yet to occur. Though the two sides reportedly met once, the talks did not focus on deal terms and were instead meant to give Microsoft a chance to assure Yahoo of its future plans for the combined entity.
Two Months and Counting
Neither Yahoo nor Microsoft responded to requests for comment on the reports. Yahoo has repeatedly said it does not feel the existing offer is in the company's best interest and has actively explored strategic alternatives.
The latest development comes two months after Microsoft rattled the technology world with its unsolicited offer for Yahoo, which was worth US$44.6 billion at the time. Ten days later, Yahoo's board responded formally by saying it was not in the company's best interest to take the deal as offered because it "substantially undervalued" the portal.
Microsoft shares were higher by more than 3 percent in afternoon trading Tuesday to $29.24, while Yahoo stock fell 1.5 percent to $28.49.
Time Is on Whose Side?
Microsoft believes time is on its side, the Journal report said, because Yahoo has yet to attract an alternative bidder or other viable alternative and because its share prices remained flat after a recent push meant to convince investors that Yahoo could grow cash flow significantly if it remained independent.
Microsoft may believe that Yahoo's own shareholders will eventually clamor for the company to agree to the offer. To date, however, despite some early calls in favor of the sale, shareholders have remained largely silent.
"Yahoo shareholders have been pretty patient on the whole, and Microsoft is probably hoping they will now tell Yahoo to get on with it," former Wall Street Internet analyst Henry Blodget wrote in his Silicon Alley Insider blog.
For its part, Yahoo is believed to be hoping to get Microsoft to offer closer to $40 per share.
Just last week, Citigroup Investment Research Analyst Mark Mahaney said in a research report that a higher offer of $34 per share would all but seal the deal and argued that Microsoft was bound to increase its bid because of the strategic importance of acquiring Yahoo.
"We believe that a Yahoo sale to Microsoft — at a price higher than the initial $31 [per share] bid — is the most likely outcome," Mahaney wrote.
Still, time may work both ways. Microsoft likely faces a considerable period during which it will not be able to enjoy all the benefits of a merger with Yahoo, said Forrester Research analyst Shar VanBoskirk.
"There would be considerable integration work involved before you could start to realize the cost savings and advertising growth," she told the E-Commerce Times.
Bold Moves Coming?
Though the purchase would give Microsoft a huge boost in the display advertising space and enable it to grow that segment of the online marketing business over time, Microsoft may determine that at least one more piece is needed to complete its online puzzle, such as the acquisition of a social networking platform.
There is also a school of thought, VanBoskirk added, that says that Google benefits from a drawn-out takeover process, with its two main online competitors distracted by the saga.
Even without a raised offer, Microsoft may have other strategic alternatives for forcing the issue with Yahoo, including likely trying to get its own slate of directors elected when Yahoo holds its annual meeting later this year.
Microsoft pounced on Yahoo when it was showing weakness, noted Gartner analyst David Mitchell Smith, making its first bid shortly after Yahoo released a weak earnings report and announced it would make a round of job cuts aimed at cutting costs.
Since then, Yahoo has yet to demonstrate that it has a viable alternative or that it is making any dramatic improvement in its own operations, though it continues to roll out new initiatives, such as this week's launch of the Shine site aimed at women consumers.
"It's well known that Microsoft tried to talk Yahoo to the table for the past year," Smith told the E-Commerce Times. "Microsoft acted when it did because it spotted an opportunity to reshape the landscape at a price it could handle. Redmond must still feel that it has the upper hand."