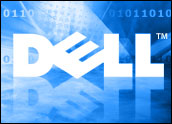 In a three-year deal worth US$4.5 billion, Dell is consolidating its far-flung advertising efforts into an integrated "new marketing model" that involves partnering with one agency: London-based WPP Group.
Dell officials have been calling the new arrangement "Project DaVinci," a name intended to reflect its goal of blending art with science. The company chose WPP because the agency "has both the creative horsepower and ability to measure the business impact of their work."
Too Many Cooks
The plan to integrate the company's advertising under one roof came shortly after he was hired eight months ago, said Casey Jones, Dell's vice president of global marketing.
"We took a look at the way we were going about marketing and the stunning thing was we asked the question, 'We're a little confused. How many agencies do we have?' and it took quite a while for the answer to come," said Jones. "The first answer was, 'We're not sure.'"
When he learned Dell was working with more than 800 agencies and other types of marketing companies, Jones said "the first natural response" he had was "this has to be inefficient."
While he said most of the advertising clients were doing "stellar work," Jones noted that many were "doing the same exact job." It became obvious that Dell "needed to consolidate the number of relationships," he said.
The Ability to Measure Success
The choice of WPP was not an easy one to make, Jones noted. The "tough process" included asking the world's major ad agencies many "non-traditional questions" and pressing them to describe how they would go about creating an all-in-one solution and if they had the capacity for such a task, he said.
WPP offered the best proposals for not only the creative side but also the analytics and measurement parts, according to Jones. "We have over 5 million conversations a day with our customers," he said. "We have, probably, more information about our customers' needs and wants than any company in the world. We need an agency who's willing to dive into that with us and help us analyze how to better communicate with them."
While one of the big complaints from Dell owners has been post-sale customer service, Jones said "We're listening," and suggested "Dell might be the greatest listening company in the world."
Dude, You're Gettin' a Rebranding
The challenge facing Dell and WPP is to create a compelling and unified brand, said Sterling Market Intelligence principal Greg Sterling. The last effective Dell branding he could recall was the "Dell Dude" series that blanketed the media between 2000 and 2003.
"I think Dell has to revamp its marketing across the board," Sterling told the E-Commerce Times. "I think they have a bit of an identity crisis and they're trying to come up with a better strategy of how to present the brand to consumers. Apple is the opposite. Its campaigns have been very successful, especially the 'I'm a Mac, I'm a PC' campaign."
Consolidating Dell branding is probably a good start, Sterling said. "Maybe WPP will be able to rationalize and make coherent the rebranding that needs to take place," he said. "The opportunity is to make their advertising have a more consistent message across the media and the Internet. That might not have been happening with all these different companies. They need to create a unified message and reinforce it across different media."
800 Unhappy Little Guys
The deal might not be welcomed by the people working at the 800 companies mentioned by Jones unless they, through WPP, continue to get Dell projects, said Eric Hughes, founder and CEO of Jooven8 Marketing and Consulting, a small, Los Angeles-based company.
"This is really an opportunity for Dell to simplify things," Hughes told the E-Commerce Times. "On that side, it makes sense for Dell. But being the founder and CEO of a small, minority-owned firm, these are the kinds of deals that make me cringe. Typically, small companies like ours get left on the sidelines."
It's no mystery why big corporations end up working with hundreds of advertising and marketing agencies, Hughes said. "Here's what happens: With these large companies, as much as they have a corporate office, business is done locally. They are going to work with local contacts, whether it be for language or for understanding the unique dynamics of that local market. And, typically, the small companies tend to bring newer and fresher ideas and are more cutting-edge."