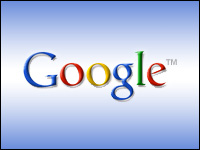 Google is reportedly taking aim at one of the few digital screens and content sources it doesn't dominate — paid television.
The search engine provider is considering offering paid cable-TV services to consumers, sources have told The Wall Street Journal. This service would leverage its high-speed Internet access project under way in Kansas City, Mo., and Kansas City, Kan., where it is planning to distribute stations over fiber optic lines.
Google may also offer a similar bundle of services that now accompany most cable television offerings, including phone service.
The search engine giant has approached Walt Disney, Time Warner and Discovery Communications in exploratory talks as part of this plan, the sources told the Journal.
Google did not respond to the E-Commerce Times' request to comment for this story.
Odd Timing
If the rumor is accurate, Google will be going head-to-head with such cable industry kingpins as Comcast and Time Warner Cable.
However, there is ample room for doubt; perhaps Google is just mulling this plan over and will eventually decide not to enter the space.
The cable industry is a mature sector, noted Philip M. Napoli, professor of communication and media management at Fordham University. What's more, the cable industry is a mature sector in decline.
"Growth in the cable industry is slowing, and customer bases are getting smaller as more and more people abandon the cable companies in favor of high-speed Internet and online content," he told the E-Commerce times.
For any company, not just Google, "now is an odd time to be a new entrant in the cable space."
Monetizing Infrastructure, Competing with Apple
Then again, Google has been known to take flyers on new or unusual concepts, and a case can be made for Google to try out the paid-TV business. "It would be an additional way to monetize its infrastructure," Napoli said, and because the infrastructure is already there the additional costs would be accretive.
Entering cable television might also be one way for Google to counter Apple's expected TV offensive.
Crazy Like a Fox
Further afield in the realm of crazy theories, Napoli offered this: Google may be considering this plan because it genuinely sees value in becoming a disruptive force in cable television.
"The cable TV business is the last place where content is being bundled — and cable providers make good money that way, getting people to pay for stuff they don't necessarily consume. Everything else, though has become unbundled — from newspapers to music," he said.
"I could see Google wanting to explore an opportunity to disrupt the traditional TV program delivery model," Napoli concluded.
The Plan All Along
Not everyone sees a Google paid-TV offering as a shock or even that much of a departure from its current trajectory, however.
"It has always been part of Google's business plan to move into content delivery and paid services," Debra Caruso, CEO of DJC Communications and author of the TV Takes All blog, told the E-Commerce Times.
Google would have few qualms about going up against the cable providers — or Apple TV, for that matter, she maintained.
"I would add that from a consumer standpoint, this kind of competition is more than welcome. Cable TV operators in various localities, including Long Island where I live, often have a monopoly," Caruso continued.
"Consumers would benefit greatly from the ability to shop based on both price and services needed," she said. "Often, because we're locked into one provider or another, we're not able to do that."