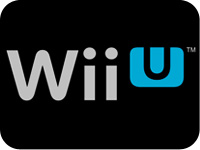 Nintendo lowered expectations for sales of its Wii U gaming system Wednesday, revealing that not as many gamers are buying the recently launched console as the company previously hoped.
Nintendo adjusted projections on hardware and software products throughout the company, but Wii U sales expectations took the hardest hit. The company originally hoped to sell 5.5 million Wii U units through March, but has only sold 3.06 million to date. Nintendo now expects that figure to reach 4 million by the end of its fiscal year, a nearly 30 percent decline from its earlier projection.
The Wii U, which went on sale in November, was Nintendo's first new home gaming console in six years. The company hoped that the device would generate the same user excitement seen with the first motion-based Wii system, which saw demand outstrip supply while prompting competitors to develop their own motion-sensing gaming accessories.
The Japanese gaming giant also decreased its sales outlook for the 3DS. Nintendo said it expected to sell 15 million units of the handheld game console by the end of March, down from the 17.5 million it originally predicted.
Nintendo did not respond to our request for further details.
Caught in an Evolving Industry
Several factors are contributing to the flat demand for the Wii U, said Ted Pollak, senior gaming analyst atJon Peddie Research. A rapidly changing industry means casual gamers no longer need a costly console and a TV to play video games u2013 they can just pull out their smartphone.
"Generally the hardware environment is more challenging for all entrenched console players simply because of the sheer number of choices of gaming platforms," Peddie told TechNewsWorld. "Because of the explosion of mobile computing devices, there are also sacrifices being made by consumers in the interest of use priority. In other words, in some cases mobile devices are grabbing dollars at the expense of consoles, PCs and even TVs."
Nintendo tried to address that issue by equipping the Wii U with a touchscreen display, targeting gamers who are increasingly turning toward tablets and other mobile devices. It wasn't a seamless addition. Michael Pachter, managing director of equity research at Wedbush Securities, said the hybrid nature of the Wii U confused many average consumers.
"Nintendo designed a product that is a bit too complicated for the mainstream," Pachter said. "The game pad is not a tablet computer, but is far more analogous to the bottom half of the Nintendo DS. It's a touch screen with buttons. While the Wii U is a really good console, it's not as intuitive as the Wii, and I think that's an impediment to its success with a mainstream audience."
As for hardcore fans still looking for a more complete gaming experience, there's no one element that makes the Wii U a better buy than its competitors, Pachter told TechNewsWorld.
"It's comparable to the Xbox 360 and PS3, but not sufficiently better to cause people to pony up $299 for one, at least until gamers see the compelling Nintendo first party content that they crave. We haven't gotten a lot of that content yet, so sales have been sluggish."
Stepping Up Its Gaming Game
Nintendo's marketing of the product also didn't do the Wii U any favors, said Raphael van Lierop, creative director of video game consultancy atHelm Studio. When the company launched the Wii, it promised unprecedented form, function and control, and delivered on those promises.
This time around, van Lierop said, the company just didn't have as much to sell.
"The messaging around the console has been incredibly muddy, and there's been no obvious engaging story about what the console controller lets you do, or a killer app to help sell it as a fresh and innovative replacement for the Wii," van Lierop told TechNewsWorld. "In short, they've done a terrible job explaining what it is, let alone convincing gamers they should buy one."
It's unclear how Nintendo hopes to reverse the slow sales going forward. When the 3DS did not perform as well as the company had hoped after its launch, it slashed device prices. That's something Nintendo should consider at this point with the Wii U, said Pachter.
"The price point may still be an impediment to success, especially if the new consoles from Microsoft and Sony, which are expected later this year, are priced at the same point or lower," he noted.
If Nintendo is able to lower prices, bolster its content and market the product with a renewed urgency, van Lierop said the Wii U doesn't have to mark a dark period in Nintendo's history.
"They have to find the right price point, and more importantly, they need a better story – a simple and easy-to-grasp concept that gets gamers excited to buy their console," he noted. "Beyond that, they need some truly excellent games that provide an experience gamers can't find on any other console. Where's the killer new gaming franchise that makes the Wii U the must-have console? Where's their Halo? I'd say they have their work cut out for them, but there's still time to turn this around."