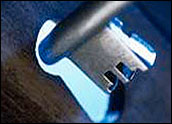 The National Telecommunications and Information Administration this week petitioned the Federal Communications Commission to require wireless carriers to unlock mobile phones, tablets and other devices upon request of the customer.
This rule change would benefit the public in several ways, argued the NTIA, an executive branch agency that advises the president on telecommunications and information policy issues. It would give consumers greater freedom to choose among alternative service providers, for example, and would also foster greater competition among carriers, the agency stated in its petition to the FCC.
Fundamentally, though, the move is about customers' convenience and ability to use their personal property in the manner they choose.
"Americans should be able to use their mobile devices on whatever networks they choose and have their devices unlocked without hassle," said Lawrence Strickling, assistant secretary of commerce for communications and information and NTIA administrator.
An NTIA spokesperson was not immediately available to provide further details.
A DMCA Issue
The Digital Millennium Copyright Act, passed in 1998, gave the Librarian of Congress the right to conduct a proceeding every three years to determine exemptions to the DMCA's prohibition against circumventing technological measures to protect copyrighted works.
Last year, the NTIA recommended that the Librarian grant an exemption for unlocking mobile phones, as well as other wireless devices such as tablets, but Librarian James Billington ignored that recommendation. He did, however, carve out an exemption for mobile phones purchased before January 2013, which effectively made the unlocking of new, and only new, devices a violation of copyright law.
The White House got involved after receiving a We The People petition signed by more than 114,000 people, asking it to step in and reverse the decision.
What the NTIA is proposing now is a permanent fix to the legislation so consumers aren't hanging every three years.
A permanent solution is necessary, the NTIA said, due to the rapid rate of change in both the telecom environment and the way consumers use their devices. Consumers now have a range of devices that they use for various purposes, the agency noted, and many people have gotten into the habit of passing along older devices to friends and relatives when they upgrade.
'People Who Travel a Lot'
In many cases, carriers today will give consumers the right to unlock their phones, but getting them to do it can be very frustrating, Rob Enderle, principal of the Enderle Group, told the E-Commerce Times.
"There are a lot of situations in which consumers want to make this step, starting with people who travel a lot," Enderle noted. "If people could easily and quickly unlock their devices, they could use a local SIM card when traveling and avoid being hit with huge roaming fees."
There would be a similar benefit in other scenarios as well, including when people move or if a particular area's signal goes weak.
Three or so years ago this was not that significant an issue, but it has become so for many consumers, telecom analyst Jeff Kagan told the E-Commerce Times.
"As cellphones become more ingrained in society and as we use them more as a primary mode of communication," he explained, "the freedom to unlock devices becomes important."