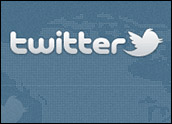 Twitter has officially announced its forthcoming push into the digital music space. After weeks of rumors, including one that promised such a service would officially launch over the weekend, Twitter has announced that something, indeed, is coming.
On Friday, Twitter made public its music website. Then it slightly revised the wording over the weekend to say "coming soon." There is a link inviting users to sign in.
The lack of details so far hasn't dampened enthusiasm for guessing what might be going on behind the scenes, but that could change.
A Mad Scramble
It could be that Twitter is putting the final touches on its offering to make sure it can compete in what has become a crowded space, speculated Ritch Blasi, SVP for mobile and wireless at Comunicano.
"After Apple announced its iRadio service, it's no surprise that others feel threatened to add some kind of music feature to their service," he told the E-Commerce Times.
"Entering a crowded field with the likes of Pandora, Spotify, MPme, Deezer and others, it's also no surprise Twitter is offering no details on the service. This 'wait and see… or hear' tactic will only work if there is a significant difference in the new service," Blasi said. If not, Twitter will not replicate the big numbers it is used to seeing with its other services.
Social Discovery
There will surely be a strong social element to its offering, said Jason Stein, president of Laundry Service.
"Twitter is the greatest place in the world for content discovery, so music is a natural fit," he told the E-Commerce Times. "Users will be able to stream songs shared by the artists and peers that they follow. The big question is whether Twitter is going to host the music itself, or embed through current streaming music services."
Since streaming music is a crowded space and a challenging business to profit from, hosting the music would be a massive undertaking, Stein added.
"I expect Twitter to embed the songs using current music services, similar to what they do with videos from YouTube. In either case, adding the music layer will without question enhance the Twitter experience, letting users hit play and listen while scrolling on through their feed, reading tweets and articles, looking at Vines and photos."
Twitter's recent acquisition of We Are Hunted is a big clue, said Marc Gasperino, managing partner and head of the digital practice for CTPartners.
Twitter's new music offering will likely focus on social music recommendations, he suggested. "The company's wide reach, growing platform — as the second-largest social network — and huge popularity with musicians and celebrities, along with the recent purchase of this music recommendation service provider, positions the company as a serious competitor to Spotify and others."
It makes sense for Twitter to enter this space, Gasperino continued, pointing to statistics from Pew Research Center.
Sixty-seven percent of people using social networking sites share their opinions on music and movies, Pew found, with Spotify being the best known specialty app for allowing users to share music with friends on Facebook and Twitter and to follow artists that they like on the app itself.
Poorly Executed Launch
Twitter has a great opportunity to become the top player in the space, said Gasperino — if it can execute properly. However, early signs suggest it might be a bit tone deaf about certain things.
For example, the music service reportedly did have a soft launch in recent days — but was available only for celebrities such as Ryan Seacrest, who tweeted about using the app on Thursday.
Teasing the market with an announcement that the site has arrived but then delaying access while allowing celebrities like Ryan Seacrest to utilize it already has led to mixed reviews, said Gasperino.