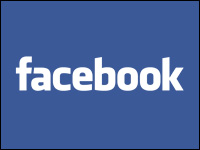 This week has not been good to Facebook, nor have the past several weeks. The social media giant's stock has been hammered for days, at one point touching $19 per share — half of its IPO valuation months ago. It still is within a stone's throw of that marker with a Tuesday close of $19.16 per share.
Some of the company's strife is likely due to the end of the stock's lock-out period, allowing early investors to sell off their shares. Investor Peter Thiel, for example, sold off hundreds of millions of dollars worth of shares in a matter of days.
Increasingly, though, investors are beginning to think that Facebook's problems are more deep-seated than just the normal stock fluctuations typical for a newly public company.
Facebook has gone from Wall Street darling to disappointment in three months, Andreas Scherer, managing partner of Salto Partners, told the E-Commerce Times. During that time, the problems regarding its business model have been laid bare, although they were always apparent even when Facebook was idolized and its IPO a longed-for event.
The key problems or issues with its model include how to better target Facebook ads, how to best monetize its huge customer base and how to push into mobile, Scherer said. "These issues remain on the forefront of the discussion."
100% Increase in Earnings or Bust
Facebook has to deliver a 100 percent to 120 percent increase in earnings in its next quarterly report if it wants to maintain any credibility at all, according to Trip Chowdhry, managing director of equity research for Global Equities Research.
Anything less, he predicted, "and the stock will drop as low as $7 per share."
"If Facebook can show that it can execute, that it can grow earnings by 100 percent, that will prove that its management has recovered and focused their efforts on monetization."
A Morale Problem
It is more than just management that has to push for success, however. Facebook's staff will need to be at their operational best if the company wants to deliver a 100 percent increase in earnings — and right now there is probably a morale problem at the company, according to Scherer.
"People inside the company have watched the value of their stock options go down by 50 percent or more. On a personal level, this could mean that that house or that car that was in reach in May is now out of play. People have seen early investors cashing out while they had to sit on the sidelines."
If people inside the company stop believing, then Facebook will not only see fully vested employees cashing out as soon as they can, they will also see those people leaving the company and doing something else with their time, Scherer predicted. "Silicon Valley is that way."
Thiel's Sell-Off Doesn't Mean Anything
Some big-headline news reports may be creating the impression that things are worse for Facebook than they really are. Thiel's decision to sell his holdings is a case in point, Barry Randall, chief investment officer with Crabtree Asset Management and a manager of a Covestor model, told the E-Commerce Times.
"Thiel is a venture capitalist, and this is what VCs do. They invest early and then liquidate their holdings once the company is public. Venture capitalists are also usually price insensitive," he said.
It's doubtful that Thiel looked at the recent decline in Facebook's share price and said to himself, "'maybe I should wait until the price goes up a little,'" Randall said.
For starters, Thiel invested $500,000 in Facebook in 2004 and redeemed over $1 billion in Facebook stock. "In other words, even with Facebook now half its IPO value, Thiel has made an astronomical return on his investment."
The second reason for Thiel's price insensitivity, Randall said, is that venture capitalists are by agreement forced to sell their public holdings in order to have capital to re-invest in much smaller, early-stage companies.
"That is their business model. And even though Thiel's investment was from him personally, it's easy to see why he would still view the investment as a typical venture investment, meant to be liquidated as soon as practical."
Facebook did not respond to our request to comment.