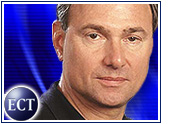 Online grocer Webvan (Nasdaq: WBVN) announced late Friday that chairman and chief executive officer George T. Shaheen has resigned.
Robert Swan, chief operating officer of Foster City, California-based Webvan, will lead the company until Webvan's board of directors appoints Shaheen's successor, the company said.
"Webvan is an innovative business model, which redefines the future of retailing and the way people shop," Shaheen said. "Unfortunately, changes in the capital markets have altered the timetable and operating approach to the achievement of the model as originally envisioned."
Added Shaheen: "A different kind of executive is needed to lead the company at this time and as such, it no longer makes sense for me to continue in my role and I will be leaving the company."
Shaheen became chairman of the company in February. He had served as chief executive officer since October 1999.
"I am proud of the role I played in the launch of this pioneering business, in building a growing awareness of the Webvan brand and in defining a distribution channel which will dramatically change retailing as we have known it in the past," Shaheen said. "I am convinced, as I have been from the outset, that Webvan has a solid business model, which over time will alter retailing and the way people shop."
According to Webvan, Shaheen plans to take some time to evaluate his future and pursue personal objectives. That puts him in roughly the same category as Webvan founder Louis Borders, who resigned from the company's board in February for "personal reasons."
By a Thread
Webvan stock, which faces delisting by the Nasdaq, closed at 12 U.S. cents on Thursday, the last day of trading for the week. The stock has traded below 25 cents for the past month and has not seen the $1 level since November.
Webvan's dim financial outlook darkened further in April when the company's auditor, Deloitte & Touche, gave a pessimistic account of the company's status in Webvan's annual report.
"There can be no assurance that [Webvan] will be successful in its efforts to achieve future profitable operations, generate sufficient cash from operations or obtain additional funding sources," the auditor said in the report.
Scrambling from the Start?
Webvan has essentially been struggling financially since its inception. As of December 31st, the company had an accumulated deficit of $612.7 million.
"Webvan may continue to suffer significant net losses and a negative cash flow from operations," Deloitte & Touche said. "These matters raise substantial doubt about Webvan's ability to continue as a going concern. Webvan's continued existence is dependent upon several factors, including its ability to increase revenue levels and reduce costs of operations to generate positive cash flows."
During the first quarter of 2001, Webvan took measures to accomplish those goals. The company redesigned its Web site, providing online coupons and launching frequent shopper programs, and also launched a new marketing campaign aimed at building its brand and reaching additional target customers.
Since September, Webvan has reduced its workforce by approximately 1,300 employees, or 27 percent.
Rival Struggles
The online grocer sector has turned into a war of attrition. Amid its own struggles, Webvan stood to benefit from an announcement in March that rival online grocer Peapod was abandoning the San Francisco, California market to focus on the East Coast.
In fact, the announcement of Shaheen's resignation came less than 48 hours after one of Webvan's rivals, Kozmo, announced that it was closing.
Another former competitor, HomeGrocer.com, was acquired by Webvan in June for $1.2 billion in stock.