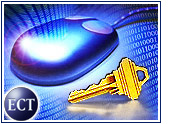 Priceline.com (Nasdaq: PCLN), which in the past has gotten questionable results from investments outside the travel sector, announced Tuesday that it plans to exercise its option for a 49 percent equity stake in an online loan service co-founded by the company.
In making the announcement, Priceline noted that PricelineMortgage, which appears as a home financing channel on the Priceline Web site, has been in the black since February.
"We turned a profit on this business early this calendar year and we just wanted to wait a while to make sure of its ongoing profitability," Priceline chairman and chief executive officer Richard S. Braddock told the E-Commerce Times.
Braddock said that as far as downside or risk to the move, there was "really none," commenting that a recent surge in refinancing volume has put PricelineMortgage solidly in positive territory.
Comparison to eBay
Priceline said that it "will not need to make any additional investment" in increasing its stake in PricelineMortgage. Priceline invested in its affiliate last year in exchange for the option to convert that funding into the 49 percent stake.
Braddock said that Priceline has learned to make sure that its "horizontal activities would be driven by the primary criterion of profitability."
He said that "just like eBay is a broad platform," Priceline is capable of diversity if pursued in a "financially responsible way."
Looking ahead, Braddock said that Priceline will have announcements concerning the telecom and automobile sectors, but he did not offer a timetable for those moves.
Let's Make a Deal
As part of Tuesday's announcement, PricelineMortgage launched a promotion in which borrowers who do not get the best loan rate available at the time of their inquiry will be paid US$300. The company said that the offer will run through November 30th.
PricelineMortgage offers live online support from a staff of loan advisors, with whom customers can consult while completing their loan applications.
Priceline said it will integrate PricelineMortgage's financials with its own for the fourth quarter ending December 31st. Priceline.com said it expects PricelineMortgage results to ultimately boost Priceline's bottom line, but that the results will not be "material" at this time.
"I think we now are quite comfortable we can always make [PricelineMortgage] profitable," Braddock said. "The fact that we have a strong travel business that is profitable means that we will have the staying power."
A Growing Concern
PricelineMortgage boasts that its customers can set their mortgage terms, obtain guaranteed closing costs, and lock in an interest rate in as little as 30 minutes.
"PricelineMortgage has seen consumer adoption and transaction completion rates increase substantially," said Robert Clements, president and CEO of Alliance Capital Partners, which co-founded PricelineMortgage.
"It leverages Priceline.com's technology expertise, marketing infrastructure, and strong financial and customer bases, thereby giving the business low operating costs and the ability to succeed in the Internet financial services marketplace."
Down, Up, Down, Up
Priceline's official announcement came after markets closed Tuesday with Priceline stock down 9 cents to $3.42.
Following a year of disappointing results and bad press, the company's stock started 2001 in the $1 range. It improved throughout the year, reaching $10.35 on August 1st, before falling back.
Though analysts have debated whether the company's long-term outlook is good, a narrower focus has helped Priceline get to profitability.
The terrorist attacks of September 11th had a damaging impact on virtually all travel-related companies, but Priceline announced last week that fallout from the attacks was not hurting Priceline as much as the company had feared.