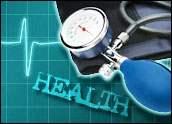 It has been a rocky week for the medical news website WebMD, and it appears that the remainder of 2012 may be equally tumultuous.
On Tuesday, WebMD CEO Wayne T. Gattinella resigned, and the company announced it was not looking for a buyer after all. It informed shareholders that 2012 revenue could clock in at 2 percent to 8 percent below 2011's revenue.
One explanation for the expected lackluster growth — at best — is that advertising spending in the pharmaceutical sector is scaling back for various reasons, including the increasing use of generic drugs and products in most major medical categories.
The result of this plethora of bad news? WebMD shares plunged close to 30 percent, settling at US$26.25 at the market's close.
Possible Purchase by Yahoo
The week started out more promising for WebMD Health. It appeared Yahoo might acquire the company, along with the Weather Channel, via a complicated asset swap with Softbank and Alibaba Group, respectively, according to news reports.
Those plans apparently have fallen apart.
A potential trade for WebMD has been the subject of speculation for close to a year, however, spotlighted by the objections of Carl Icahn, the company's biggest shareholder. Icahn reportedly would prefer that the company repurchase $1 billion of its shares rather than pursue a sale.
WebMD did not respond to our request to comment for this story.
Interim CEO
Now WebMD must move quickly to soothe investors concerned about its path going forward, David Johnson, principal of Strategic Vision, told the E-Commerce Times.
"WebMD has an amazing brand with consumers, but now its chief goal is to inform its shareholders where it is going," he said. "They have to explain why the CEO is leaving and why they are not going forward with a sale after all."
The company will also have do its best to show that the new leadership is in control of the situation, Johnson added.
The new leadership, in this case, is a familiar face to investors.
Anthony Vuolo, the company's current chief operating officer and chief financial officer, is taking on the role as interim CEO. The board of directors is searching for a permanent replacement.
There is also a new management committee that will take over some of Vuolo's COO duties.
The Ripple Effect
The events of the last few days could create a ripple effect that will last much longer if WebMD doesn't take control of its communications, Johnson warned.
"Everyone assumed a sale would happen. This is a major turnaround in strategy, and that definitely needs to be explained," he said.
"WebMD's problem is not so much the general public, but the investment community," noted Johnson, "which needs to be reassured that the company is fundamentally healthy and has a plan for the future."
The Issue With Marketing
How it will address the expected shortfall in advertising revenues should be a key talking point, said Adylia-Rhenee Gutierrez, CEO of Yhorlife.com.
"The company needs to figure out a way to still be the leader among competing websites and market itself in a way that gives its consumers hope about the currently volatile pharmaceutical industry," she told the E-Commerce Times. "If WebMD can fix their digital marketing and iron out executive issues with a creative and optimistic CEO, the company should be able to bounce back and compete."
The former might be easier to resolve than the latter, Gutierrez added.
"Through the resignation of WebMD's CEO, a clear lack of faith in the business is being displayed. If the CEO has lost faith, then it will be very challenging to raise employee and consumer morale," she pointed out. "This will incite a self-fulfilling prophecy and further contribute to the company's collapse."