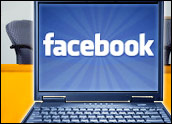 This is it — the week every social media investor has been waiting for. Facebook is expected to file for its IPO this week, according to widely circulating rumors, in response to huge demand in the market — to say nothing of its own employees, many of whom stand to become millionaires overnight.
Morgan Stanley is said to be the leading investment bank in the offering. Facebook is expected to list on the New York Stock Exchange, after fierce wooing on the part of both the NYSE and Nasdaq.
A Good Time to File
Assuming the rumors are true, the timing makes sense for Facebook, Lee Simmons, IPO industry specialist with Dun & Bradstreet, told the E-Commerce Times.
"January is usually a quiet month for IPOs, so it is a good time to launch," he said. "Also, we haven't had bad news in the market for the last several weeks, and there is none really anticipated for a while, barring unforeseen events."
The exact valuation will be interesting to see, Simmons added, noting that rumors have put it at anywhere from US$100 billion to between $75 billion and $90 billion.
"Between $75 billion is certainly achievable," he said. "Personally, I think it will be $85 billion, just to split the difference." [*Correction – Jan. 30, 2012]
S-1 Disclosure
The disclosures Facebook makes in the S-1 filing will also make for an interesting read, Simmons said.
"Right now I would say Google+ is Facebook's biggest competitor, and they are not close to Facebook by a mile. Facebook is operating at a big position of strength," he pointed out.
That said, Facebook will have to explain to investors not only how it plans to diversify within the advertising category, but also how it intends to expand its revenue base beyond advertising.
"I would also be interested in seeing information about any partnerships they may have in the works," said Simmons. Another subject of interest is Facebook's plans to go deeper into emerging markets.
Finally, the "data privacy issue isn't going away, so a prospectus will and should address a policy for using user information and what plans it has to convince investors it wont have any more run-ins with the Federal Trade Commission," he suggested.
Dual-Class Structure
It is possible that Facebook will file for a dual-class structure, Scott Smart, finance professor at Indiana University Kelley School of Business, told the E-Commerce Times.
If it does, expect to see trading at lower valuations relative to fundamentals on the first day, he said.
Along with colleagues at other universities, Smart has looked at the impact dual-class shares have on different aspects of IPO performance.
"What we have found is that on the first day, returns for companies with dual-class structures tend to be lower compared to IPOs with one-share, one-vote structures," he explained. "Investors are not as likely to pay as high a price for a company organized as a dual-class structure as they would for a management team that would be replaced if they don't do well."
A dual-class structure, by its very design, insulates senior managers from stock market volatility and the stock's performance, noted Smart. "We have seen a strong correlation between how a company performs and the likelihood that the CEO will leave the company. You don't see that same correlation in a dual-class structure."
In short, the first day pop is not as big. After that, however, "there is not a huge difference in the stock performance," he said.
There has been some speculation that Facebook would use this structure in its IPO. It would make sense for the company — and its CEO Mark Zuckerberg — to do so, according to Smart.
"It is not unusual for a company that has a relatively young founder to take this approach. Zuckerberg, I would imagine, wants to run Facebook for a long time. People know once they become public they lose control of their companies to a certain extent, but a dual-class structure is one way to hang on a little tighter and longer," he said. "I would imagine Mark wants to keep as tight a control on Facebook [as possible] for as long as possible."
Facebook did not respond to our request to comment for this story.
---
*ECT News Network editor's note – Jan. 30, 2012:
Our original published version of this column mistakenly referenced projected figures for Facebook's IPO as "millions."