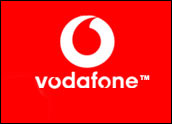 "Quit while you're ahead" is one nugget of conventional wisdom that few CEOs appear to heed, at least judging by the number of executives who have left companies at the behest of shareholders — or, worse, regulators.
Vodafone CEO Arun Sarin, however, appears to be an exception. Sarin, who has been at the helm of the British telecom for five years now, has guided the company to relatively safe ground after several years of rocky performance and some iffy acquisition gambits.
Now, with the company registering respectable profits, he has surprised many in the industry by announcing he will leave the company. Deputy Chief Executive Vittorio Colao will take Sarin's place and continue developing the strategies he set in motion over the last few years.
Sarin is stepping down on July 29. He has given little explanation for the move other than the timing is right. "We are well positioned strategically," he said.
Record Profit
Certainly, the company's recent earnings support his claim.
For the year ended March 31, Vodafone posted a net profit of US$13.25 billion on $70.2 billion in revenue, with total revenue rising 14 percent above year-ago levels.
"Profits were driven by cost-cutting, outsourcing programs, and favorable currency exchange rates," independent stock analyst Fred Ruffy told the E-Commerce Times.
Foreign currency fluctuations also played a role in the company's fortunes. "Although Vodafone reports results in British Pounds, it generates 60 percent of revenues from areas that use the euro," Ruffy said. "The euro appreciated about 10 percent against the Pound during that time."
Despite the positive results, the company is bracing for challenges in the near term. Rising inflation and food prices in the developing world, along with an economic slowdown, present challenges going forward, executives said in a conference call. This may be, in part, why shares of Vodafone are trading down 44 cents to $32.11.
Controversial Tenure
The main reason, however, is no doubt Sarin's departure. Sarin's tenure was marked with controversy — illustrated by an institutional shareholders' vote that denied him re-election to the company's board in 2006. Sarin had clashed with the board over his international expansion efforts.
Key among these were his acquisitions in emerging markets, namely the nearly $11 billion purchase of India's Hutchison Essar, and Turkey's Telsim Mobil, a $4.6 billion deal. Vodafone also jettisoned certain operators in the established markets of Japan, Sweden and Belgium.
Ultimately, it appears that Sarin's vision was the correct one — at least, based on the company's global customer base, which has jumped to 260 million from 120 million since he became CEO.
Also, "during those five years, shares have risen by roughly one-third," Ruffy noted.
New Questions
Among Sarin's most recent strategic moves have been further investment in China and South Africa. In both markets, the company already owns stakes in local operators.
"Sarin's departure leaves some questions about Vodafone's strategy going forward," Ruffy said. "In addition, it comes during a period of increasing global economic uncertainty. Consequently, shares — which were trading down 12.8 percent year-to-date heading into the earnings news — are not finding much buying interest following the news Tuesday morning."
Still, some observers say doubts about the company will be transient — so long as Colao doesn't veer too sharply from Sarin's charted path.
"Sarin understands showmanship — leaving investors wanting more," Peter Cohan, principal of Peter Cohan & Associates, told the E-Commerce Times.
"He beat expectations for earnings. Vodafone beat its revenue, operating profit and free cash flow guidance. And he shifted Vodafone from slower growing markets to more rapidly advancing ones," Cohan pointed out.
"He shed Vodafone's businesses in mature markets like Japan and Sweden, and expanded into countries like Romania, the Czech Republic, Turkey and India," added Cohan. "Vodafone will benefit as long as his successor continues his policies."