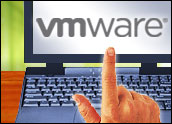 VMware is acquiring SpringSource, an enterprise and Web application development and management company, to eventually build out a Platform as a Service offering.
Under the terms of the agreement, VMware will pay approximately US$362 million in cash and equity, and it will assume approximately $58 million of unvested stock and options.
The deal has already been approved by SpringSource's stockholders and is expected to close in Q3.
A Cloud Play
At bottom, this is a play to expand VMware's virtualization bona fides, as well as to broaden its expertise and offerings in the cloud. Folding SpringSource under its corporate net will allow VMware to develop new tools to build and run applications for both internal and external cloud environments.
It will also boost VMware in the FOSS community, as SpringSource's application framework and management tools are based on the open source model.
VMware did not return a call requesting comment in time for publication.
Open Source Creds
The Spring Framework is a Java programming model that ports applications from IBM, Oracle and other vendors across open source and commercial application server environments.
SpringSource is a key contributor to Apache Tomcat, a Java application server; SpringSource claims it has fixed more than 95 percent of the bugs in the server over the past two years.
SpringSource also leads development for Groovy, a programming language, and Grails, a Web application framework for Ruby on Rails, each averaging more than 70,000 downloads per month.
Platform as a Service
VMware and SpringSource plan to develop integrated Platform as a Service (PaaS) solutions that can be hosted at customer data centers or by cloud service providers. These products will allow users to build new enterprise and Web applications, as well as run and manage them in vSphere-based internal or external clouds that can also host and manage their existing applications.
Clearly, VMware wants to plant a stake in the Platform as a Service market, said Bernard Golden, founder of virtualization and cloud computing consulting company HyperStratus, and author of Succeeding With Open Source.
"They recognize that Platform as a Service is a real opportunity, and they want to be sure they have a place in that world," he told the E-Commerce Times.
Indeed, the PaaS market will likely expand to $15 billion by 2006, according to a July 2009 market report from Forrester.
Because the offering will be standards-based, Golden said, "it could provide portability between a service providers' cloud and an internal data center. It remains to be seen, of course, but that could be a pretty powerful benefit of the offering."