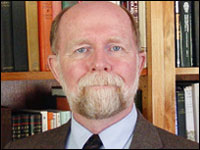 Cloud computing has been a central subject and strategy for IT vendors of every sort, but the actual meaning of "cloud" remains hazy.
For Web-based information aggregators like Google and Yahoo, the cloud offers a mechanism for delivering advertising-driven content and services.
For Software as a Service (SaaS) vendors, including Salesforce.com, cloud infrastructures offer a highly efficient platform for hosting business applications and processes.
For service providers, the cloud provides the means for supporting emerging and yet-to-be-defined business and consumer offerings.
If one assumes there to be some cloud commonality among IT vendors, one would be largely incorrect. Not surprisingly, many storage vendors see the cloud as a way of supporting storage/data-centric consumer and business services.
Multi-platform systems vendors tend to define at least part of their cloud value propositions according to the capabilities of proprietary server platforms.
However, there are some similarities in x86/64 server-based cloud-specific products, largely because those systems are capable of commonly leveraging technologies from virtualization vendors such as VMware, Microsoft and Citrix.
This last point provides the context for VMware's vSphere 4, which is essentially designed to drive forward the company's cloud computing strategy.
Driving Force
VMware has a different cloud vision: Rather than seeing a mechanism for simply delivering new or emerging service offerings, VMware imagines the enterprise data center as a highly flexible, scalable and changeable environment in which virtualization plays the central role in aggregating, integrating, managing and provisioning enormous pools of processor, server, storage and networking assets.
The company's view of the cloud appears to have struck a chord among its server vendor partners, whose executives offered their support on video or in person at the recent vSphere launch event at VMware headquarters in Palo Alto, Calif.
Cisco's John Chambers, Dell's Michael Dell, EMC's Joe Tucci, HP's James Munton and Intel's Pat Gelsinger were palpably enthusiastic about vSphere, and with good reason. If the effort succeeds to the extent that VMware and others expect, it will provide the driving force behind next-generation data centers.
Why? Because vSphere 4 is not just about cloud computing. While x86/64-based solutions have led server volume sales for several years, their overall performance and utilization have tended to suffer in comparison to Unix and mainframe systems.
Virtualization has helped to correct the traditionally woeful system utilization of x86/64 servers. Indeed, without virtualization, x86/64-based technologies would not be sustainable data center solutions.
Ushering In a New Age
VMware produced some eye-opening vSphere performance metrics — including sustained 300,000 IOPS and up to 9,000 transactions per second on single systems — that suggest a fundamental shift in performance that will allow x86/64 systems to fully inhabit every corner of the enterprise.
This, combined with other new features, including VMware Fault Tolerance, makes the platform eminently suitable for supporting business-critical applications and what VMware CEO Paul Maritz calls the "Big Computer" and the "21st Century Mainframe."
In other words, VMware considers vSphere 4 the key to ushering in an age in which highly virtualized, highly integrated industry standard x86/64 systems take over the jobs currently held by legacy enterprise systems.
Is this scenario remotely possible? Perhaps so. One could point to the emergence of x86/64 as the platform of choice in the vast majority of supercomputing installations — a market once dominated by proprietary systems and technologies — as an example of what is possible with innovative x86/64 development.
Is vSphere 4, then, poised to initiate the coming data center revolution?
Not quite. It is highly powerful and flexible, but VMware's new offering is a work in progress — even though it is definitely several steps ahead of previous company offerings.
That said, if VMware delivers as promised on its product road map, vSphere 4 could become the platform to beat in x86/64 virtualization, and it will play an elemental role in how the company's customers and partners design, develop and deploy 21st century cloud computing data centers.
---
E-Commerce Times columnist
Charles King
is principal analyst for
Pund-IT
, an IT industry consultancy that focuses on how business technology evolution affects vendors, their customers, and the marketplace.
---