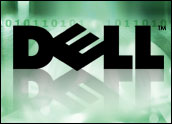 A confluence of recent events has gotten me thinking about laptops. First, IDC and Gartner released PC market surveys that suggest a significant slowing in the declines plaguing PC sales for the past few years. Then last week, due to "stronger than expected demand for business PCs," Intel said it was raising Q2 and full-year revenue and gross margin expectations.
It's too early to tell if these developments signal longer-term PC sales stability (with annual sales of about 300 million units globally) or even an upward trend, but it's still good news for under-the-gun PC makers.
The recent launch of Microsoft's new Surface Pro 3 also contributed to my thoughts. Newly minted CEO Satya Nadella insisted that the company is "not interested in competing with our OEMs when it comes to our hardware." However, that was contradicted by Microsoft Surface design lead Panos Panay exuberantly declaring, "This is the tablet that can replace your laptop." So can tablets, including the new Surface Pro 3, truly replace laptops?
That depends on the user. For consumers interested in little more than media consumption, email/messaging, social networking and similar lightweight tasks, maybe so. But for business users, not really. At least that's my conclusion after testing a new Dell Latitude 12 E7240, the company's top end business class ultra-mobile laptop.
Dell's Latitude 12 – Under the Hood
The Dell Latitude 12 I tested sports a 12.5″ HD (1920×1080) WLED-backlit touch display (with Corning Gorilla Glass NTB) and clocks in at just under 3 pounds. It includes a fourth-gen Intel Core i5-4300U 1.9-GHz V-Pro enabled processor (more on that later), 4 GB DDR3L RAM, 128-GB SSD, Windows 8.1 Pro, Intel Integrated HD 4400 graphics, Intel 802.11n wireless, support for Intel's wireless display (WiDi) technology, and a warranty that includes three years of Dell ProSupport and 1 year of Dell Data Protection/Encryption (more later on that, also).
Onboard connectors include three USB 3.0 ports (one with power share/charging), one HDMI port, one Mini-DisplayPort, one GB Ethernet port and an SD card slot. Other features include an integrated HD webcam and microphone array, high-quality audio speakers, backlit keyboard and swappable thin-line battery.
My unit arrived with a Dell E-Port Plus dock that supports up to two HD monitors. I didn't test options for high-security environments, but they include a SmartCard Reader/Contactless Smart Card Reader/Fingerprint Reader or FIPS Fingerprint Reader. The cost of the system I tested was US$1,968.40, including the E-Port Plus dock and shipping.
Why Enterprise Computing Is Different
Numerous features differentiate the Latitude 12 and other business-class laptops from consumer solutions, including many of the laptops and tablets often found in organizations supporting employee BYOD initiatives. Some are pretty straightforward, including a range of optional Dell endpoint management, configuration deployment and imaging services. Others, like remote BIOS management and hard drive wipe (even when a system is powered off), are enabled by Intel's vPro technology.
The point of these features is to enable IT and business processes critical to organizations with large or geographically dispersed workforces. Other differences between Dell's and competitors' solutions are more subtle. For example, the Latitude 12 I tested is only one of the four 7000 models Dell offers that includes a touch display — the others all use a lower-res (1366×768) anti-glare display that requires mouse/touchpad and keyboard input.
Dell's Latitude 5000 (mainstream) series offers just one touch model, and the Latitude 3000 (value) and Latitude 6 (professional) don't support touch at all.
Since Windows 8 is designed to seamlessly incorporate touch, why is that the case?? No one at Dell discussed this point with me, but I expect it reflects the preferences of businesses that need to migrate to new endpoint systems but want to minimize the steep user learning curve for Windows 8 that translates into lost time and productivity for employees. Dell understands that issue, and its Latitude offerings demonstrate how the company is helping clients get what they need.
Last point: I haven't used a docking port for years, but the Dell E-Port Plus Dock that arrived with my test system is a pure pleasure. It is easy to use, and it helped me unscramble that tangle of wires, cables and components that are common in my (and I expect many other people's) work space.
Final Analysis
So, how did the Latitude 12 perform? Overall, very well. Though some would say it's a bit heavier than some other ultra-mobile laptops, that is more than made up for with features that are tough to find in most alternative laptops, including HDMI, an extra USB 3.0 port, a GB Ethernet connection and an SD card slot. I found Dell's estimated seven-plus hours of battery life for the system to be accurate and more than adequate for my needs. Plus, the swappable thin-line battery (difficult to find in ultra-mobile laptops) makes it easy to pack extra power.
The fourth-gen Intel Core i5 processor delivered excellent performance for normal office tasks, and its integrated HD 4400 graphics were peppy and consistent. The HD (1920×1080) backlit touch display allows the Latitude 12 to support far higher-resolution graphics than many other business-class laptops (including Dell's non-touch Latitude 5000 and 7000 models). The matte black finish (courtesy of the carbon fiber material used to stiffen the top) gives the Latitude 12 a solidly professional appearance.
Do I have any complaints? A couple. Like some other reviewers, I noticed excessive flex in the keyboard. It isn't a deal breaker, but it does stand out compared to my workhorse Dell XPS 13. In addition, at just 128 GB, the SSD seems a bit puny. Of course, users who need additional storage can always add an SD card, but the lack of a simple SSD upgrade option seems odd.
Other than these minor points, the Dell Latitude 12 is a terrific laptop that should suit the needs of business professionals looking for a high-quality, ultra-mobile solution. Should Dell be looking over its shoulder at the new Microsoft Surface Pro 3 or similar, larger form factor tablets or hybrids? Not at this point.
The fact is that Dell has designed its Latitude portfolio to support the critical needs, preferences and practices of both business professionals and their organizations. To my mind, that point, along with the considerable strengths of the Latitude 12 E7240, is more likely to please existing customers and attract new clients to Dell than it will inspire them to abandon the company.