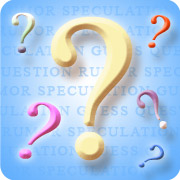 Like most small, inbred communities, Silicon Valley encourages and thrives on gossip, even when it's of little substance. In popular-speak, Valley gossip has a "low signal to noise ratio," but the rumor mill is vibrantly alive despite that shortcoming — partly due to venture capitalists, whose efforts parallel the day-to-day business of technology.
For VCs looking to capture and monetize any opportunity, rumors are the steaming entrails of IT — worthy of close and usually messy analyses. In addition, vendors themselves spend time in the rumor mill, sometimes as simple customers and sometimes as complex participants wresting value for themselves or wreaking injury on competitors.
The problem is that rather than inspiring open exchanges and dialogue, the end result of IT rumor mongering resembles an echo chamber where ideas gain credence via incestuous feedback loops. Through sheer repetition, even lightweight concepts can develop a sense of gravitas far out of keeping with their actual heft.
One Silicon Valley rumor that may have faint signals buried in the noise engulfing it — or not — is that ODM-made servers are a tangible threat to server OEMs.
Rule vs. Exception
The germ of this notion goes back to the 2008-2009 time frame, when stories arose about Google and Amazon bypassing traditional server OEMs like Dell, HP and IBM by designing systems internally and outsourcing their manufacture to Asia-based original device manufacturers (ODMs), like Quanta, Wistron, Inventec and Compal. The narrative gained further credence in 2010 with Facebook's Open Compute Project for hyperscale IT infrastructures.
In one sense, the threat to server OEMs is quite real. "ODM Direct" sales growth grew robustly by 45.2 percent YOY in Q3 2013 to US$783 million with unit shipments growing by 30.7 percent, according to IDC, while sales by traditional server OEMs (with the exception of Cisco) fell or saw meager growth.
ODM Direct accounted for just 6.5 percent of overall server revenues for the period, IDC estimated, and about 80 percent of sales went to Google, Amazon, Facebook and Rackspace. At a time of slow IT growth, sales going to ODMs are obviously painful for OEMs.
However, I don't believe the ODM model is applicable to the vast majority of server customers. For one thing, since ODM Direct products are essentially "white box" servers, their use requires customer companies to have considerable in-house knowledge and skills in system deployment, configuration, integration, management and maintenance.
That isn't a problem for hyperscale data center owners or even enterprises with similar IT infrastructures, like financial services firms and telcos, but they are the exception rather than the rule in the commercial tech market, and ODM Direct solutions are essentially useless to the vast majority of small-to-medium sized businesses (SMBs).
In addition, the benefits these systems offer correlate directly with the deployment size. In other words, the model works best with thousands of systems, not hundreds, let alone scores or dozens.
Finally, the ODM Direct threat is not entirely linear. For example, since these systems are virtually all x86-based, that makes the ODM Direct market essentially unavailable to traditional enterprise system vendors whose sales are already under pressure. Similarly, since hyperscale customers largely utilize Linux and other open source software, proprietary ISVs, including Microsoft, also are affected.
Vendors Under Pressure
None of this means that server OEMs and system software vendors are doomed. In fact, it's likely the challenge posed by ODMs will spark efforts among OEMs to significantly enhance system solutions through the development of increasingly integrated offerings, deepened partnerships with ISVs, enhanced management processes such as the customized system and software updates offered by VCE, and expanded maintenance agreements. Additionally, OEMs are likely to initiate or increase their efforts engaging hyperscale customers
In fact, that is already happening on a number of fronts. For example, Dell and HP are already doing quite well in what IDC terms "density optimized" servers for hyperscale environments and, in fact, sell into many of the companies that also use ODM Direct systems.
Some solutions common among OEMs, like software enhancement and integrated system innovations, are unlikely to be pursued by ODMs, which should help innovative server OEMs differentiate their solutions and value propositions from ODM Direct offerings.
That said, vendors that are unwilling or unable to take such measures are likely to come under increasing pressure from more proactive competitors and will continue to be victimized by aggressive ODMs.
I'll take a look at two other popular Silicon Valley rumors — the long-term viability of EMC and Cisco's relationship, and Amazon's supposedly unassailable position in cloud computing — in future installments.