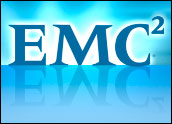 EMC World — the company's annual customer, user and partner conference — kicks off this week in Las Vegas. So it seems like a good time to compare and contrast EMC's current position in the marketplace to its competitors' positions — and even to its own history. In fact, those points were clarified in its recent Q1 2014 earnings call.
More broadly speaking, being in a state of constant change is common in many businesses, but it's a fact of life in an information technology industry roiled by elemental issues and events. Some of these are externally caused, like the massive suffering triggered by the global economic crisis and depression in 2007-2008, which resulted in regional political turmoil. However, those events occurred less than a decade after the tech-inspired euphoria of the dot-com bubble inflated and burst broader markets and economies.
Other points touch IT specifically, as once-dominant data center technologies are continually swept aside by up-and-coming solutions. The shift from mainframe systems to client/server/PC computing is just one such example.
Still others are sparked by changes in IT user behavior, like the huge BYOD uptake in smartphones, tablets and Ultrabooks. These most recent trends feed a fundamentally larger, disruptive migration to far more flexible mobile, cloud, Big Data and social solutions.
The Third Platform
EMC refers to this current shift as the "Third Platform," a subject that was explored in depth by chairman and CEO Joe Tucci and David Goulden, CEO of EMC's information infrastructure (EMCii) organization, at the company's earnings call last month. In fact, EMC has been preparing for the Third Platform for more than a decade.
The acquisition of VMware (completed in January 2004 for US$625M) certainly allowed EMC to expand far beyond its traditional data storage roots. However, the deal also qualified as the opening salvo in what eventually would become a revolution in cloud computing.
Virtualization isn't the only technology required for cloud, but it is a central enabler of those and related processes. VMware's strong virtualization leadership (despite opposition from formidable opponents, including Microsoft and Citrix) also has allowed EMC to maintain a central role in cloud and other Third Platform markets, like software-defined data center, or SDDC, solutions.
Overall, Joe Tucci's assessment during the call that VMware will continue to drive SDDC and hybrid cloud markets and implementations, appears likely. It's also likely that EMC's Third Platform position will grow stronger and gain momentum via company technologies such as Pivotal's Cloud Foundry Platform as a Service initiative and foundation, which is supported by key partners including HP, IBM, Pivotal, Rackspace and SAP.
The Long View
The acquisition of VMware (which drove more than $5B in revenue during the past 12 months) qualifies as the literal gold standard of IT deals, but it also reflects a broader EMC strategy: pursuing transformation via innovative external purchases and organic development.
After VMware, the company completed numerous acquisitions that since have become sources of evolutionary inspiration and commercial opportunities, including Avamar, Data Domain, Isilon, RSA, Greenplum, XtremIO and Pivotal Labs.
Just how critical those moves have been to EMC's success was clear in the Q1 2014 earnings announcement. Year over year revenue from EMCii, including traditional storage platforms, declined 3 percent, with particularly soft sales in the company's Symmetrix VMAX line.
Some areas fared far better, like dedicated backup-and-recovery solutions where its Data Domain continues to lead the market. Plus, EMC's emerging storage solutions, like Isilon, Atmos, VPLEX, ViPR and XtremIO, grew 81 percent. Third Platform- and SDDC-related technologies also performed well. In particular, YoY revenues from Pivotal grew 41 percent, and VMware rose 16 percent.
EMC's emerging businesses also contributed to its bottom line. For example, David Goulden noted strong momentum in the company's 20-TB XtremIO systems, which helped drive more than 17 PBs of total flash capacity sales in Q1 (up 70 percent-plus YoY).
Converged virtualized infrastructures — which EMC pursues with its own VSPEX solutions and via its partnership position (along with Cisco and VMware) in VCE — is another important area. In fact, VCE finished 2013 in strong fashion with a demand run rate of $1.8B and then saw Q1 sales of its Vblock systems grow 50 percent-plus YoY, with more than half of sales going to new clients.
Final Analysis
There were ample high points in EMC's Q1 2014 earnings announcement, but the company also faces considerable challenges. Many affect virtually every IT vendor — continuing economic woes in key existing and emerging markets and disruptions related to the rise of Third Platform solutions and services.
This last point is particularly painful in storage markets, where vendors have seen sales opportunities erode as cloud players abandon traditional hardware channels for "white box" storage arrays manufactured by ODMs in a dynamic similar to that affecting the server industry.
Some issues specifically impact EMC, however. For example, its 80 percent-plus stake in VMware delivers significant technological and financial benefits. Yet when the company suffers ill results, it tends to bring pain to EMC's door, as VMware's bookings weakness during the most recent quarter demonstrated.
Additionally, though the robust growth in EMC's emerging solutions is heartening, the actual bottom line benefits they deliver are modest, especially when compared to the company's mature storage businesses.
These points aside, it is hard to find a vendor better prepared or suited to shoulder through existing barriers and capture future opportunities than EMC. Along with continuing to grow share in traditional storage hardware and software markets, the company's strategy of tempering external acquisitions with continuing internal investment and development has resulted in an innovative collection of technologies, solutions, services and partnerships that have delivered — and should continue to deliver — ample benefits.
The sobriquet "built to last" is used all too liberally in IT and other industries, with too little attention paid to what companies must do to achieve that goal. A catalog of EMC's activities over the past decade, along with its most recent quarterly results, in effect provides a primer on building an IT organization to last. These points will provide a solid foundation for the events and news the company shares this week at EMC World 2014.