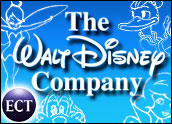 Club Penguin, a quickly growing virtual world targeted at children, is now part of the Disney empire.
Disney grabbed the company for US$350 million in cash plus up to $350 million more based on the site's earnings over the next two years.
Club Penguin is exactly the type of online entertainment property Disney treasures, the company said.
A Solid Match
"Club Penguin embodies principles that are of the utmost importance to Disney — providing high-quality family entertainment and fostering parental trust," said Disney president and CEO Robert Iger. "The founders have woven together new technologies and creativity to build an incredibly compelling, immersive entertainment experience for kids and families."
Disney came out on top in a field of several major corporations reportedly vying for Club Penguin, including Sony and AOL. In a letter posted on Club Penguin, the site's founders confirmed they were courted by a number of prospective buyers.
Core Values
"As word about Club Penguin spread and the popularity of the site grew, we were approached by countless international organizations about partnerships," they wrote. "From the outset, we made it clear we weren't willing to compromise the integrity of what we'd created and would only work with a company that shared our founding principles and core values. Disney is that company."
The founders, Lane Merrifield, Dave Krysko and Lance Priebe, said Disney "is the world's best-loved and most respected provider of family entertainment with a strong commitment to providing safe fun."
New Business Cards
With the acquisition, Merrifield, Krysko and Priebe will join Disney and continue managing Club Penguin. Merrifield will become an executive vice president of the Walt Disney Internet Group (WDIG), reporting to WDIG President Steve Wadsworth, said Disney, which noted it "plans no immediate changes to the operation or business model of Club Penguin."
Launched in October 2005, Club Penguin has more than 700,000 paid subscribers. Disney noted the company achieved that success "with very limited marketing efforts, relying mostly on strong product and word of mouth awareness among kids." It said the site has more than 12 million activated users, primarily in the U.S. and Canada, "and is one of the fastest growing online destinations for kids ages 6-14."
As do many virtual worlds, Club Penguin features avatars. Its characters come in the form of animated penguins that converse with other users, engage in group activities and "create and furnish a virtual home with currency earned inside the game," said Disney.
Safety and Numbers
Disney was particularly impressed with the site's ability to provide a safe haven for children online, one that parents can trust, Iger said. The only major change facing the site is the addition of the word "Disney's" before the "Club Penguin" and the site will retain its current URL and headquarters in British Columbia.
Disney said Club Penguin is "but the latest" in a number of successful new online initiatives including the new Disney.com which, it said, is the No. 1 site for kids and families.
The acquisition of Club Penguin, which Disney announced nearly at the same time as it revealed a third-quarter increase in profit of nearly 5 percent, was a good move, said Parks Associates gaming analyst Michael Cai.
"Disney definitely wants to target people of all age groups although the younger people are the primary target," Cai told the E-Commerce Times.
Happy Parents
Club Penguin's stellar reputation as a safe place for kids made it a perfect purchase for kid-centric Disney, he said.
"Club Penguin is one of the safest social networks," said Cai. "They have the Better Business Bureau stamp of approval for being a safe place for children. They do have some unique ways for children to make sure the security is reinforced. It's a much safer place than MySpace in a certain way. Obviously, if you are Disney and you are going to re-brand it, the last thing you want to do is buy a site with a lot of security holes and therefore bear the risk of being sued by parents."
Disney' resources will allow Club Penguin to create international versions for Europe and Asia. The site's users have been primarily from the United States, the Great Britain and Canada, Disney said.
Users can play for free for an unlimited time and enjoy some of Club Penguin's features but subscriptions — at $5.95 per month or $57.95 yearly — buy the ability for players to "achieve status rank in the game, take advantage of certain features or make purchases of in-game goods such as furnishings for an avatar's igloo home," said Disney.