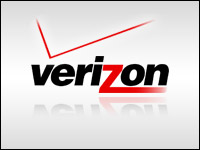 Verizon Communications is proposing a novel and potentially disruptive fee structure for its FiOS pay TV service: It wants to link the fees it pays to television channels to how much traffic they get, according to a Wall Street Journal report.
Verizon is in negotiations with several mid-tier and smaller media companies over a fee structure based on audience size, Terry Denson, Verizon's chief programming negotiator, told the paper.
Under the current structure, carriers such as Verizon pay a fee based on the number of homes in which a channel is made available — irrespective of how many people watch it. Verizon's idea is to make monthly payments to channels based on how many subscribers tune in for at least five minutes. It would track viewers via its set-top box.
So far, Verizon has pitched the plan only to smaller channels, not the major ones, according to the Journal.
The new fee structure reportedly would not have an impact on consumers other than perhaps to stabilize prices.
Verizon did not respond to our request for further details.
Advantages for Content Providers
So far this sounds like a win-lose proposition, with Verizon coming out on top and content providers stuck with the tab.
However, there are potential advantages for them as well, said Jared Nichols, principal of The Jared Nichols Group.
"Content creation and distribution is always a gamble," he told the E-Commerce Times. "If Verizon can guarantee a higher rate of ROI to content creators, then it's a win-win for everyone."
Also, content providers would do well to understand where Verizon is coming from — if only to play the best hand they can in negotiations.
Increasingly, people are getting their entertainment via the Web rather than traditional cable TV, Nichols pointed out, but Verizon still has very important pieces in this changing ecosystem: its network reach and customer base; and data on its subscribers' browsing, buying and social networking habits.
With this proposal, said Nichols, "Verizon is positioning itself for extreme target marketing."
'Sending Party Pays'
If not this model then some other pay model will disrupt the cable television industry — and possibly the competing online content channels too, said Andy Abramson, CEO of Comunicano.
One possibility is "Sending Party Pays." The sender — for example, MLB.com — would have to provide a cut of its revenue from selling services to the public to pay for its broadcasts, Abramson said.
The same might apply to companies like Apple, Hulu and others that currently are paid for their content.
"Even Google, with YouTube, may have to go to the subscription model," Abramson suggested.
Eventually, deals will be done in which providers will be charged a "toll" to get certain content in front of consumers, while they'll be able to send other content toll-free, he suggested, but in those cases, "either the customer will pay a higher fee, or the content provider will embark on a revenue-share relationship."