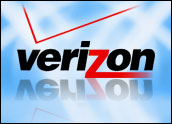 Mobile communications service provider Verizon and semiconductor maker Broadcom have announced a licensing agreement allowing Verizon to sell a group of mobile devices currently in legal dispute.
Under the licensing terms, Verizon will pay Broadcom US$200 million — at increments of $6 per device — for rights to continue to sell mobile handsets, PDAs (personal digital assistants), and mobile data cards that contain Qualcomm-manufactured chips that are the subject of a patent dispute between Qualcomm and Broadcom. In return for the rights to sell the devices, Verizon will drop its efforts to have the U.S. International Trade Commission (ITC) reverse its order banning import of the Qualcomm chips.
Broadcom-Qualcomm Dispute
At the center of the issue is a patent dispute between two semiconductor companies: Broadcom and Qualcomm. Broadcom claims that Qualcomm violated its patent relating to design and manufacturing techniques used in cellular phones power conservation. The ITC agreed and in 2006 found that Qualcomm infringed on Broadcom's patent.
Last month, the ITC decided that the offending Qualcomm chips would be barred from importation to the United States. It is that ruling that Verizon took up by appealing it to a federal circuit court. Since then, President Bush has designated U.S. Trade Representative Susan Schwab to review the ITC action and decide whether or not it will stand. That review period ends on Aug. 6, but Verizon has made a proactive move in its licensing deal, which effectively removes it from the dispute.
It's the Features, Not the Network
The patent dispute and associated rulings came at a particularly sensitive time in the U.S. mobile industry. American consumers increasingly are paying attention not just to network coverage and reliability, but also to the features and services available from their mobile service providers, Yankee Group director John Jackson told the E-Commerce Times.
"To their credit," Jackson said, "wireless services have been starting to advertise more and more value-added services in their mainstream ads." To make good on these promises, network companies will have to compete directly as content providers through their music and video offerings, he added.
Verizon, explained Jackson, is doing just that with its V-Cast mobile content offering. "They want to be if not your only, then certainly your primary source for mobile music and video," he said.
Sidestepping a Roadblock
Thus, Verizon has retained its ability to market the newest mobile handsets to its consumer base — one that is increasingly demanding the very kinds of capabilities that the disputed chips underpin. Also, it keeps that ability at a time when AT&T is coming on strong with its acquisition of Cingular and exclusive distribution of the much-hyped iPhone.
Whether or not the iPhone gains enormous traction right out of its release gate, it certainly will change what consumers think their mobile phones should be able to do, Jackson said.
"The launch changes the game and moves the focus away from rudiments," he said. Now, network companies must guard their ability to give the latest and greatest handsets to customers looking for a wide range of mobile services, not just a big network.