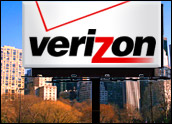 Verizon Wireless has changed its privacy policy to permit it to do, well, almost anything it wants to with users' data.
The new policy, which is opt-out, allows it to track subscribers' Web browsing, location and app usage behavior.
The policy allows it to share this data with third parties in order to produce business and marketing reports, although in these instances, the data will be anonymized.
Not so, presumably, with the tracking information it directly collects about its customers. That is being done, the company said, to better target mobile ads to its users.
Verizon Wireless did not respond to the E-Commerce Times' request to comment for this story.
Already a Trend
Verizon's move isn't much of a shock to anyone who has been following mobile privacy issues. IOS, Android, and even Windows Phone 7 (according to a class action suit filed against Microsoft) have all been found to have tracking and transmitting capabilities.
In the case of Windows Phone 7, the suit is alleged that Microsoft has been violating consumers' do-not-track requests, transmitting location and other data via the device's camera even after the consumer has requested not to be tracked.
Earlier this Spring, a study unearthed the fact that Apple's iPhone has tracking capabilities — as well as the ability to time-stamp those movements.
Google was snared in the media frenzy that ensued — an investigation by The Wall Street Journal determined then that Google's Android smartphones also regularly transmitted locations.
Such developments are not surprising when considered in the context of the mobile ad industry. By all accounts it is huge and expected to grow even larger in the coming years.
Advertisers will spend nearly US$1.23 billion on mobile advertising in 2011, eMarketer recently forecast. Last year, that number was $743 million. Mobile ads are expected to reach almost $4.4 billion by 2015.
Not Illegal – but Unethical?
The erosion of privacy in the mobile sphere — along with consumers' apparent indifference to it — is of growing alarm to privacy advocates.
"The way we have gone about protecting privacy — and the way it is regarded by consumers and companies — is of great concern to me," Peter Toren, a partner at Shulman Rogers, told the E-Commerce Times.
Mobile, in particular, is a sensitive area because of the geotracking that is part of it.
"What Verizon is doing is not illegal from a privacy standpoint," noted Toren — "but it is troubling, especially the fact that this is not opt-in."
Most consumers are not going to understand that with the policy change, Verizon is essentially granting itself permission to track them and monitor what they do with their devices, he explained. "At most, they might think that Verizon needs their permission."
The blatant admission of ad targeting is a troubling sign, in Toren's view. "Most companies say, when they do something like this and make it opt-out, that the data they are collecting is anynomized and thus the consumer won't mind. But clearly, if Verizon is going to serve ads based on tracked behavior, then they will be collecting information on the individual level."
An Unexpectedly High Bill
One development that would shake just about any consumer out of privacy complacency would be a huge and unwarranted bill.
In separate cases, Linda Webb, principal of The Fraud Dog, recently represented two clients who found themselves with high mobile bills that they claim they didn't run up.
The only conclusion that could be reached, she said, was that geotracking of the devices had triggered the charges.
Both clients — one in Florida and one in New York — had gone on cruises during which they never used their phones.
"One client had his phone locked in the ship's safe," Webb told the E-Commerce Times, "but both received bills that showed they made calls during that time."