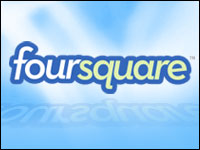 Foursquare, the poster child for check-in tech when the trend was hot, announced this week that it has raised US$41 million in a new financing round.
The funding was provided by private-equity firm Silver Lake and existing investors Andreessen Horowitz, O'Reilly AlphaTech Ventures, Spark Capital, and Union Square Ventures.
What is striking about this transaction is that the funding was debt — specifically convertible debt — rather than equity.
That is startling for a company of Foursquare's name recognition and still-emerging status in the startup cycle.
Entrepreneurs Don't Like Debt
"Typically, entrepreneurs are averse to debt," explained Rohit Arora, CEO of Biz2Credit.com. "They always want equity," he told E-Commerce Times. "If they are viewed favorably by the market, they usually get it."
When growth has slowed — either for the company specifically, or perhaps the particular tech niche — the market usually turns to offering debt, he explained.
That said, debt financing is hardly the end of the world. While it may not be as commonplace as equity, convertible debt notes are not unusual in start-up financing, Andreas Scherer, managing partner with Salto Partners, told the E-Commerce Times.
"This instrument has a number of advantages for investors as well as for the issuing company. One important advantage is that with a convertible bond, dilution of the voting rights of existing shareholders only occurs at the actual conversion of the bond as it reaches maturity."
More Breathing Room
Translation in Foursquare's case: It gives the company and its executives more breathing room.
"Foursquare has a ton of work left to do to build an indexing and filtering engine that can handle 3.5 billion check-ins in real time to provide its user base useful recommendations on businesses close to their current location," Scherer said. "At the same time, Foursquare needs to build a monetization engine that gets the company to meaningful revenue levels."
The financing it just secured buys the company time to do all that, he continued.
"Foursquare avoids dilution since the investors are not receiving equity right away. If the company is able to get significant traction, it will be able to raise money at higher valuations down the road and replace this debt note."
In essence, Scherer concluded, Foursquare doubled down on itself.
A Business No One Wants
That is the glass-half-full view, at least. There is no escaping the perception that debt financing is a stigma for a company of Foursquare's stature. It also highlights a fact that Foursquare would no doubt like to avoid: The company has not generated blockbuster sums of revenue by any means.
For 2012, Foursquare generated $2 million in revenue, according to Bloomberg Businessweek.
There is the perception that check-ins are more a novelty than a longstanding trend — and a novelty that is fading fast. That may be why Foursquare recently shifted its focus to mobile search.
The signs point to a dismal reality for Foursquare in the eyes of Eric Steiman, a Covestor Investment Model Manager.
"Foursquare is basically a business that no one wants," he said.
"At this point in the company's life, it only has users — no revenues," Steiman told the E-Commerce Times. "Besides users, they don't have any differentiating product. They use maps and local spots like everyone else. Everyone in this market is trying to grow their own user base. They are taking on Google, Yahoo and Facebook, all of which have billions in capital."
At the end of the day, Steiman said, "Foursquare is stuck in a box."