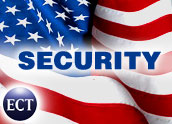 A US$2.2 billion deal 3Com had been planning involving a private-equity group and a Chinese telecommunications firm apparently fell apart Wednesday over security concerns.
3Com, a Marlborough, Mass.-based network equipment manufacturer, had agreed in September to accept an offer of $5.30 per share from Boston-based Bain Capital Partners and Huawei Technologies. However, the proposed deal set off a wave of worries in Washington over Huawei's ties to the Chinese government, and 3Com said Wednesday it had withdrawn its application to the Committee on Foreign Investment in the United States (CFIUS).
Shares Nosedive
Shares in 3Com had plummeted nearly 20 percent by midday, to US$2.99 on the Nasdaq stock exchange, in the wake of the announcement. The stock had reached $5.11 on Sept. 28, the day the planned agreement was announced.
The deal likely is dead, and possibly for more reasons than the chance of military technology being funneled to China, Ken Dulaney, an analyst with Gartner, told the E-Commerce Times. "When I see these kind of withdrawals, it's generally not just that one thing."
3Com, founded in 1979 and a major player in Ethernet development, as well as the former parent of Palm, has had major management issues, Dulaney said. "I also suspect maybe Bain was looking at how 3Com has not been doing as well as previously. They've been kind of fading away — there have been ups and downs with 3Com. They had the world at their feet a number of years back and never capitalized on that."
Palm Spinoff Mishandled
A mishandled 3Com spinoff of Palm in 2000 is a root of Palm's — and 3Com's — current travails, Dulaney noted.
"They mismanaged the spinoff of the software," he said. "They never licensed the stuff properly. They missed generations of hardware design. They didn't expand well enough. I blamed all that on 3Com. That put Palm in a position that was very poor."
3Com's ventures have had similar experiences, which could be giving Bain second thoughts, Dulaney commented. "I suspect maybe Bain is saying there's not as much strength there as much as they thought."
3Com relocated to Massachusetts in 2003, the same year the company entered into a 51-49 percent partnership with Huawei. Last fall, 3Com bought out Huawei's stake for $882 million.
The deal with Bain isn't dead, but it is certainly hurting, 3Com officials said.
"We are very disappointed that we were unable to reach a mitigation agreement with CFIUS for this transaction," said Edgar Masri, the company's president and chief executive officer. "While we work closely with Bain Capital Partners and Huawei to construct alternatives that would address CFIUS' concerns, we will continue to execute our strategy to build a global networking leader."
All parties involved remain hopeful that all sticking points will be worked out, Kevin Flanagan, a 3Com spokesperson, confirmed.
"The offer that our board approved in September and is scheduled to go before our shareholders Feb. 29 is not withdrawn," he told the E-Commerce Times. "3Com and Bain Capital Partners are going to work closely to see if we can address some of the concerns that have been raised."
Unanimous Approval
3Com's board of directors unanimously approved a definitive merger agreement Sept. 28. All parties in the deal volunteered to submit the agreement — which included a 16.5 percent ownership stake by Huawei — to CFIUS scrutiny.
CFIUS, a 12-agency panel, has the power to advise the White House on any agreement that has national security implications. Reviews can last 30 to 45 days and produce reports on recommendations to the president, who has 15 days to respond.
CFIUS, according to published reports, had voiced some concerns about 3Com's Tipping Point subsidiary, which sells security software that U.S. agencies use.
"I don't think the deal is dead," Manuel Recarey, an analyst for Kaufman Brothers, told the E-Commerce Times. "The issue seems to be that ownership stake that Huawei will have in the company."
A Chance to Regroup?
Withdrawal of the application gives the parties a chance to regroup, Recarey said. "The reason they withdrew was to talk amongst themselves to come up with another type of agreement that would satisfy the committee members. They're planning to vote on it on the 29th; they're still committed to getting it done."
However, to do so, the group will divest Tipping Point, Recarey said. "Everyone has agreed to that, I believe. I don't believe that's a sticking point."