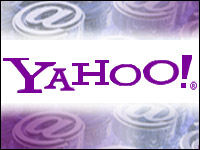 Confusion is swirling around Microsoft's bid for Yahoo. After having been twice rebuffed, Microsoft reportedly is planning to authorize a proxy fight this week.
Meanwhile, institutional shareholders are about to lock horns over whether Microsoft should up its bid of US$31 a share for Yahoo.
Then there are the sideshows: Bill Gates has said Microsoft can go it alone and Yahoo gadfly Eric Jackson has taken to YouTube to put further pressure on Yahoo.
The Proxy Battle
The proxy battle will cost Microsoft about $20 million to $30 million, according to The New York Times.
This will be way less than upping the bid for Yahoo — each dollar per share added will cost Microsoft an additional $1.4 billion, the Times said.
All it requires is for Microsoft to nominate a new board of directors for Yahoo by March 13, which is the final deadline for nominations. Yahoo is vulnerable because its entire board is up for election this year, so a Carl Icahn-like move — waging a protracted battle to oust the existing board — could be effective.
Meanwhile, Microsoft needs to keep a wary eye out for institutional investors.
Some, like Bill Miller of Legg Mason, are calling for Microsoft to offer more for Yahoo.
However, some large institutional shareholders who have shares in both companies want Microsoft to stand pat because they've already lost money on Yahoo and don't want to see their Microsoft shares go down as well.
Pressure on the Deal
"Microsoft may have confidence that some number of institutional shareholders with a stake in Yahoo want the bid to succeed but not at a higher price," Greg Sterling, founder of Sterling Market Intelligence, told the E-Commerce Times.
However, while that pressure "is part of the Microsoft calculation" there will be countering pressure from other investors who will hold out for more money, Gartner's Andrew Frank told the E-Commerce Times.
Hedge fund consultant Richard Wilson shed no tears for institutional investors whose wallets were hit: "Losing money on both sides was the risk they took while building meaningful positions within both of those securities," he told the E-Commerce Times. "Rumors of Google or Microsoft buying Yahoo have been around for years and, if those were missed, most people in the industry sense how competitive it is and how quickly both Google and Microsoft are dishing out cash for more intellectual property and market share on the Web."
Alternative Suitors
Microsoft's aggressive move puts Yahoo's bid to get an alternative suitor under the gun.
While it is reported to have begun wooing AOL and News Corp., it needs to step up its efforts.
"The discussions with AOL and News Corp. have to accelerate because now Yahoo doesn't have the luxury of being able to bide its time — Microsoft is going over the Yahoo board's head directly to shareholders," Sterling said.
Yahoo's talks with AOL and News Corp. are "not as viable or as compelling to shareholders as Microsoft's offer is," Eric Jackson, president of Ironfire Capital and a dissident Yahoo shareholder, told the E-Commerce Times. "If there was a real deal, we'd see some real numbers."
The Sideshows
As the battle shapes up, Bill Gates has appeared on the scene saying that Microsoft plans to invest heavily in Web search to compete against Google even if it fails to acquire Yahoo.
Pointing out that Microsoft can afford to make "big investments" in engineering and marketing if necessary, he added that it would be better if it could, in essence, buy up and use Yahoo's engineering instead.
Meanwhile, Yahoo gadfly Jackson of Ironfire Capital has relaunched his Plan B under which people pledge their shares to a group that will approach Microsoft directly.
The group now has about 2.1 million shares pledged out of Yahoo's 1.4 billion outstanding shares.
Will this have any effect now that the big institutional shareholders are taking to the field?
"This is a way to let dissident shareholders have a voice, even if they have only a few shares," Jackson said. He has taken the fight to YouTube, recording a message for viewers.
Although Jackson only holds 96 Yahoo shares himself, he's leading the battle because "I think it's the right thing to do."