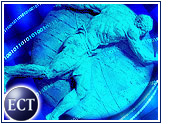 In some ways, it is easier than ever to build an e-commerce site. As technology has matured, its price has fallen. However, the growing need to integrate a site's business operations — such as ordering, sales and call center functions — has raised the bar, even as the number of e-commerce technology providers has dwindled.
On balance, what awaits would-be tycoons as they venture into an e-commerce landscape that has changed drastically since the boom years?
Money Talks
Small businesses currently can operate a hosted storefront with limited catalog and transaction volume for as little as US$50 to $100 per month, Giga Information Group analyst Andrew Bartels told the E-Commerce Times. But sites with larger catalogs that receive higher traffic require more advanced software and platforms from such providers as shopping-cart software maker Miva, Microsoft and IBM. Such sites can cost between $20,000 and $40,000 to establish and between $10,000 and $15,000 per year to maintain.
Beyond the mid-level, costs are even steeper. More robust sites with thousands of transactions per day, large catalogs and personalization features can expect to pay at least $250,000, Bartels said.
Channel Alignment
Regardless of traffic level or catalog size, analysts agreed that the biggest challenge facing e-commerce sites is internal channel conflict.
"Today, it's less about building a fancy Web site than about managing orders," Yankee Group senior analyst Kosin Huang told the E-Commerce Times. "Now, you work with the same suppliers and customers and make sure everybody's connected."
Although integration with existing business processes is key, analysts also stressed other important factors that can make or break an e-commerce site, including selling the right mix of products, addressing fulfillment issues and merchandising.
There is also a tremendous need to dedicate sufficient resources to making phone lines available to online customers. "Customers have never been less tolerant of online stores that don't have telephone support," Bartels said.
Infrastructure Gets Easier
Despite the increased need for e-commerce sellers to worry about inventory, availability, ERP (enterprise resource planning) and other factors, Gartner analyst Whit Andrews told the E-Commerce Times that, in general, site-building has become easier over time. For both small and large companies, he noted, the price, number of people and amount of time required to create an e-commerce site all have decreased.
Specifically, Andrews said the emergence of useful infrastructure software and platforms, such as BEA's WebLogic and Microsoft's Windows 2000, has smoothed the process. Would-be e-commerce tycoons once had to build their own infrastructure.
Fewer Providers
However, Giga's Bartels said the number of options available for a hosted Web site storefront has shrunk compared with previous years.
In the same vein, the Yankee Group's Huang said nearly all of the e-commerce vendors that were "in vogue" two years ago have shut their doors. Still, she noted, there are several surviving "sell-side" vendors, including BroadVision, ATG, Interwoven and Vignette for content management; HAHT Commerce, Click Commerce and i2 for order management; Allegis and ChannelWave for PRM (partner relationship management); Selectica and Trilogy for configuration; and Oracle, PeopleSoft and SAP for back-office enterprise functions.
Overall, it seems e-commerce has entered a new age. Infrastructure and software are generally cheaper than they were a few years ago, but in order to gain credibility among customers, e-tailers must go to greater lengths than ever before. As time passes, therefore, it may be more difficult for new e-commerce contenders to leap the hurdle from small business to well-respected player.
One thing is certain, though: The e-commerce arena has always been challenging, but there have always been those who are ready and willing to jump into the fray. Some of the most successful combatants will be the giants of tomorrow.