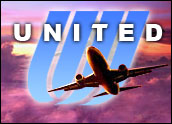 United Airlines experienced a major computer problem this week, and the news no doubt sent shudders down the spines of would-be Thanksgiving holiday travelers everywhere.
The glitch — reportedly in its dispatch system — led to the delay of a number of flights. United found and corrected the error, and by mid-afternoon, system-wide on-time performance was approximately 80 percent, according to a statement from United provided by spokesperson Charles Hobart.
"We apologize for the inconvenience this caused our customers," the airline said. "We offered flexible flight-change and refund options for those customers affected on Thursday."
Such a response might work to address a one-time event. However, this was not the first time the airline's computer system let it — and its passengers — down. This summer, United Continental Holdings CEO Jeff Smisek apologized for incidents involving the airline's switch to a new computer system.
'A Tarnished Brand'
Airplane passengers are not quick to forgive airlines for shoddy treatment, whether that treatment stems from inept management after bad weather or from computer glitches, and it's likely this latest delay will leave a sour taste with United fliers. What remains to be seen is for how long.
For some travelers, the idea that computer glitches are to be expected is inexcusable — but that appears to be the case with United.
"United has had nothing but computer issues since they merged with Continental," Andy Abramson, CEO of Comunicano, told the E-Commerce Times. "If this was an isolated problem it would be one thing, but this is a regular occurrence."
United is now a tarnished brand as far as Abramson is concerned.
"Once the 'friendly skies,' they are certainly not that any longer," he remarked. "They need a massive image makeover to restore faith of the travel public."
Admit the Problem
If United wants to win back disgruntled customers, then it will have to admit there is a problem, said Susan Fournier, aprofessor of marketing at Boston University.
"Most importantly, they need to figure out and then announce a plan for fixing the problem, with clear steps that signal progress and measurable results," she told the E-Commerce Times.
Fix the Problem
United erred by failing its customers at the most important touchpoint — the computer interface, Fournier said.
"Nothing but excellence will suffice at this interface, and that is that," she emphasized. "United cannot fail on its self-identified 'must have.' They need excellence in technology operations to support excellence in their brand."
This point — fix the technology, already! — should be a no-brainer for United, Mitch Lieberman, managing partner of DRI, told the E-Commerce Times.
"All the PR and CRM efforts in the world won't matter," he said, "if you cannot actually provide what customers come to you for."
For the long term, United should put in place a comprehensive brand equity building program, Fournier suggested.
"It is not clear that the company operates like a brand-driven organization," she said. "They need to think and operate like a strong consumer brand."
Send More Goodies
United may need to step it up by offering goodies to disgruntled customers.
The airline needs to give customers — especially its very loyal Global Services and 1K types — something for their inconvenience and loyalty, Abramson said.
"Delays for the business flier cost money, as meetings get missed and appointments canceled," he pointed out. "Given the time of year we're at, there's not much time to reschedule."
United should feed passengers who were inconvenienced, recommended Susan M. Tellem, a senior partner with Tellem Grody Public Relations — or better yet, a temporary discount, such as 5 percent off on the next flight within the next 30 days.
"The best way to minimize damage," she told the E-Commerce Times, "is to keep people updated and in the loop using Facebook, Twitter, emails, mobile — whatever it takes."