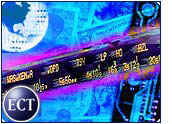 A sister enterprise of United Airlines (NYSE: UAL) announced Monday that it has signed an agreement to acquire Internet loyalty site MyPoints.com (Nasdaq: MYPT) in a cash deal valued at approximately US$112.5 million.
United NewVentures, which manages United Airlines' Internet initiatives and investments, said it would use MyPoints' "strong direct marketing capabilities" to improve communications with visitors to United.com and members of the airline's Mileage Plus program.
"United NewVentures is committed to the development of new technologies that improve convenience and choice for our customers, and enhance our core business," United NewVentures president Doug Hacker said.
Hacker also said that the acquisition will let NewVentures communicate its special offers, upgrades and fares more effectively to both new and existing customers.
According to Jupiter Media Metrix, MyPoints was the second most visited site during last year's holiday season, averaging 1.39 million unique visitors per day, up from 869,000 in 1999.
MyPoints Stock Jumps
Under the terms of the merger agreement, which was approved by the MyPoints board of directors, United NewVentures will purchase all outstanding shares of MyPoints' common stock for $2.60 per share. MyPoints closed Monday at $2.56, up 60 percent from Friday.
After the merger is complete, MyPoints will continue to operate as a separate company headquartered in San Francisco, California. MyPoints spokesperson Geoff Ossias told the E-Commerce Times that "there are no plans for any changes" to the company's organizational structure, and that the company did not anticipate closing any of its eight branch offices.
As part of the deal, MyPoints' 16 million plus users will now be able to redeem credits earned through MyPoints for travel awards on United.
"The proposed combination will create an even more powerful direct marketing organization, with a highly motivated consumer list and a suite of database-driven online media products that should be compelling to any advertiser," MyPoints chairman and chief executive officer John Fullmer said.
No FreeRide
Online loyalty programs that reward consumers for visiting or shopping at e-tailers are a dying breed. In the past several months, a number of rewards programs have either shut down or scaled back operations.
For example, loyalty program FreeRide closed its site at the end of April, telling visitors that it planned on spending the summer "rebuilding our business model" with the hopes of relaunching later in 2001.
"You redeem your points far faster than our sponsors pay us for them," FreeRide tells visitors to its home page. "In fact, the majority of our sponsors — including some of the biggest names on or off the Web — are taking four or more months to pay, if they pay at all. (Some just go out of business.)"
Fried Beenz
While FreeRide's shutdown is in theory temporary, another rewards site, PointClick, closed permanently earlier this year and declared bankruptcy.
Additionally, Beenz.com, the site that rewarded consumers with "beenz" that can be cashed in for merchandise, is also struggling.
The New York City-based company reportedly put itself up for sale in May, after dramatically scaling back operations and slashing staff from 265 to 30. The company also shut down 13 branch offices and joint ventures in Japan, China, Korea and Italy.