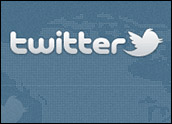 Twitter has taken its battle against spammers to the courtroom. It's sued groups it says are responsible for dumping fast numbers of junk tweets into its network.
The suit goes after five of what Twitter called the network's "most aggressive tool providers and spammers." Defendants include the makers of apps like TweetBuddy and TweetAdder. Both interject spam into trending Twitter topics, Twitter alleges. The suit also names individuals such as James Lucero, who runs a page that promises to teach users how to get singer Justin Bieber to follow them.
Another defendant, Garland E. Harris, supposedly uses automated Twitter accounts to message other users with links to his online payment services websites.
Although Twitter uses many methods to cut down on spamming on its network, this is the first time it's pursued legal action to get rid of allegedly malicious accounts. It said it has spent more than US$700,000 total employing other methods of blocking spammers and hopes to get "straight to the source" with this lawsuit.
The social network asked users to continue to supports its additional methods of cutting down on spam, including reporting and blocking spammers. Twitter also recently purchased Dasiet, a security startup with an antimalware platform.
Twitter didn't return our requests for additional comment on the story. The defendants could not be reached for comment.
Growing Spam Problems
As the social network has rapidly expanded, Twitter acknowledged, the site has becoming a more attractive spot for spammers.
"They're getting complaints, and they know people don't like to get spam," Internet attorney Timothy Walton told the E-Commerce Times. "They're spending a lot of money employing people to prevent spam from getting through in the first place, and they haven't found a way to defeat these guys technically, so they're resorting to the legal system."
It's unknown whether Twitter will continue to pursue other spam violators in the future.
"I don't know how aggressive they want to be here," said Walton. "It may be a public relations move as much as anything, so their customers and investors and the world know that they're serious about keeping the site as spam-free as possible."
Could Be a Long One
Twitter's spam case is slightly different than an e-mail server's case would be, said Walton. Since Twitter is a closed platform, anyone who signs up with a Twitter account must agree to its terms of service, so Twitter is going after spammers with a breach of contract case.
To be successful in ridding the site of these particular defendants, then, they must come forward and fight the case.
"To a certain extent, the likelihood of success depends on how the defendants respond," said Walton. "They may not respond at all, and may just default, and open new companies and start all over again."
Twitter seeks monetary damages from the companies to cover what it already spent trying to get rid of the spammers. It also wants to make sure the defendants don't strike again under different circumstances.
"This is a civil lawsuit, but one of the things Twitter will ask for and probably get is a permanent injunction," Paul F. Wellborn, attorney at Wellborn, Wallace & Woodard, told the E-Commerce Times.
With an injunction, a second-time offenders would be a violation of a court order. Offenders could face criminal charges and jail time. That threat is just as valuable to Twitter as possible monetary damages, said Wellborn.
"Twitter is doing two things here," he said. "They're trying to make these people stop, but they're also trying to send a message to any other bad guys out there — 'If you're next, we're going to do the same thing.' There's a chance for substantial money damages, but they're also trying to underscore a message."