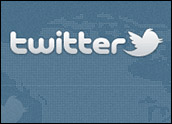 If Twitter were a child, it would be the last one at the dinner table, eating its food on its own schedule — never mind that everyone else had finished. To wit: Not too long ago it was still resisting pressure to roll out advertising until it was good and ready.
Now, that same stubbornness is on display again. The microblogging site has no plans to go public or put itself up for sale, Twitter CEO Dick Costolo said this week in an interview with CNBC.
Furthermore, Its investors are fine with the status quo, he maintained. Perhaps best of all — from Costolo's perspective — the company is not feeling any pressure from regulators either.
A Smart Move
Certainly Costolo has ample reason to avoid the stock market right now. Facebook's IPO debacle and its subsequent stock performance serves as an object lesson to even wildly popular tech companies.
Other tech IPOs also have not fared well — such as Zynga and Groupon — although to be fair, companies such as LinkedIn and Trulia have done well with their public debuts.
Still, it is difficult to believe that Twitter is not experiencing at least some of the same pressures that Facebook did before its CEO Mark Zuckerberg reluctantly took it public earlier this year. Zuckerberg had famously resisted pressure to go public, reportedly because he didn't want the distraction of being a public company.
However, Facebook could avoid it no longer after reaching the 500-shareholder limit for private companies, which triggered regulatory requirements to disclose its financials. Employee pressure, no doubt, also played a role in Facebook finally pulling the trigger.
On the other hand, there is this observation made by CEO Marc Benioff a wide-ranging interview with TechCrunch founder Mike Arrington at TechCrunch Disrupt earlier this month: By waiting so long and becoming so huge in the process, when Facebook finally went public every misstep — or perceived misstep — was scrutinized and hashed over by a watching world.
Twitter has, without a doubt, reached the same celebrity status.
It is wise for Twitter to wait, said Andreas Scherer, managing partner atSalto Partners.
For starters, "Twitter doesn't need the money — it has enough cash in the bank," he told the E-Commerce Times.
It also doesn't need the headaches that come with launching an IPO and being a public company, he said.
Building a Better Ad Product
In short, Costolo is right to focus on the company's chief goal of building a better ad platform for its advertisers, according to Scherer.
"This requires smart engineering — not so much cash or publicly traded shares to buy technology startups that potentially add to its value proposition, as Facebook did with its Instagram acquisition," he explained.
"Dick Costolo wants to create a simple and effective product that appeals to advertisers," Scherer said. "At the end of the year, he wants to count his advertiser clients in the tens of thousands."
Twitter did not respond to our request for further details.