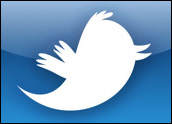 A brewing battle between Pennsylvania Attorney General Tom Corbett and Twitter is apparently over. Following Twitter's refusal to comply with a subpoena demanding identifying information on two of its account holders, the American Civil Liberties Union of Pennsylvania rolled up its sleeves to prepare a defense. However, Corbett, who recently won the Republican nomination for governor, has decided not to pursue the matter.
The AG said the reason for the subpoena was to obtain information that would establish a defendant's lack of remorse in a sentencing hearing that took place Friday.
"We needed that information for today and we didn't get it," Kevin Harley, a spokesperson for the attorney general's office, told the E-Commerce Times. "So it is a moot point."
The subpoena was at the center of what was shaping up to be a First Amendment argument over an individual's right to speak anonymously on the Internet.
Abuse of Power?
The attorney general reportedly wanted to use comments on two Twitter feeds during the sentencing of Brett Cott, a former political aid convicted in a scandal known as "Bonusgate," to show that Cott was unrepentant about his crimes.
Prosecutors apparently had come to believe that Cott was the poster of several scalding comments against Corbett, using either — or both — of the Twitter handles, "@CasablancaPA" and "@bfbarbie."
Because Corbett is a candidate for governor, critics have argued that he was improperly using his office in an effort to silence political critics, violating their right to free speech.
After receiving the subpoena earlier this month, Twitter alerted the targeted account holders in order to give them a chance to legally object to the disclosure and have the subpoena quashed. The ACLU stepped up this week to represent the tweeters.
In the meantime, the due date for receipt of the information passed. Cott's sentencing was held Friday morning, and he received a sentence of 21 to 60 months.
In a brief, Deputy Attorney General Patrick Blessington argued that Cott hadn't shown "contrition or remorse" for his actions and that it was appropriate to consider that during the sentencing, according to the Pittsburgh Post-Gazette. He did not, apparently, use the tweets to bolster his argument.
The tweeters, Twitter and the ACLU then waited for the attorney general's office to make the next move. If Corbett had decided to pursue the case, they would have sought to have the subpoena quashed, ACLU spokesperson Sara Mullen told the E-Commerce Times.
High Bar
In many respects, the legal tussle played out along typical lines, said Peter Vogel of Gardere Wynne Sewell.
Service providers have the right to go to their customers before handing over identifying information to give them a chance to respond, Vogel told the E-Commerce Times.
Sometimes targeted individuals can get such subpoenas quashed, and sometimes they can't — it depends on the legal issues, he said.
If this had been a straightforward case of a politician seeking the identity of anonymous commenters who were criticizing him, then the subpoena most likely would have been quashed, as the bar for proving libel against a public figure is very high, he said.
Basically, a comment would have to be an untruth, and the politician would have to prove that the poster knew it to be false.
Nerves on Edge
Despite its having fizzled out, the case has left some First Amendment advocates feeling unsettled.
"What makes it upsetting to First Amendment lawyers like myself is that essentially these people were criticizing a public figure — and protection of that speech is a core First Amendment value," Jeremy Mishkin, a partner at Montgomery McCracken, told the E-Commerce Times.
If the subpoena had been granted, Mishkin said, it would have been "a shot across the bow against people who are inclined to criticize Corbett."