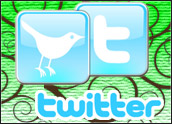 The micro-blog site Twitter has inked an agreement with one or more venture capital firms that values it at an eye-popping US$250 million, according to a report published by TechCrunch. Institutional Venture Partners is named as one of the companies to have signed a term sheet, but no other details are mentioned.
Twitter declined to comment to E-Commerce Times for this story.
Assuming it's correct, the report says much about the state of VC financing in general, as well as the industry's view of Twitter's prospects in particular.
Liquidity, or corporate financing, has contracted in just about every industry over the last year. Indeed, this recession is proving to be especially intractable because of the two-track credit crunch: Both consumers and businesses are finding it increasingly difficult to borrow.
The current conditions have made venture capital firms as wary of aggressive lending as any other financial institutions, despite their typically greater acceptance of risk. A $250 million investment in this environment, therefore, illustrates not only that deals can still get done, but also that they can be larger than life in some cases.
Top of Its Game
That said, there probably isn't another company that could command a deal like the one Twitter is rumored to have won.
Facebook reportedly wanted to acquire Twitter in November for more than double the $250 million valuation; it would have paid for the upstart social networking site primarily with Facebook stock. In retrospect, Twitter, which is already backed by several big-name VC funds, was wise to pass up that deal.
"If nothing else, the $250 million valuation tells you that Facebook stock is not worth that much," Peter Cohan, principal of Peter Cohan & Associates, told the E-Commerce Times.
Still Unproven
The fact is, there has been much ado about little, when it comes to Web 2.0's support in the financial community, he continued. The notable exceptions have been Google's acquisition of YouTube and Microsoft's stake in Facebook.
Even after several years, Web 2.0 companies still have not nailed down best practices in monetization, Cohan observed.
If any company is going to come close, it will be Twitter, he suggested. "The fact that it is getting anything at all — much less $250 million — is a good sign. Also, Twitter has experienced tremendous growth over the last year — something to which the VCs always pay attention."