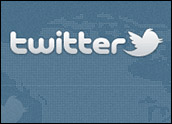 Twitter is rolling out new ad-targeting capabilities that will allow marketers to identify and send messages to consumers based on their interests or likes. So, a consumer who has indicated an interest in gardening would be shown ads for gardening and outdoor-living products.
There are two different ways Twitter will segment and narrow down its 140 million monthly active users.
One way is via the 350 interest categories into which Twitter has divided its users. These range from "education" to "home and garden" to "investing" to "soccer" and are further divided into subcategories. "Dogs" is a subcategory under "pets," for example; "cartoons" is a subcategory under "hobbies and interests."
In a blog post describing its new targeting abilities, Twitter gives the example of a marketer promoting a new animated film about dogs. The advertiser would select "animation," a subcategory under "movies and television," as well as "cartoons" and "dogs."
To target more precise sets of users, marketers can create custom segments by specifying certain @usernames that are relevant to what they want to promote. Custom segments let marketers reach users with similar interests to that @username's followers; however marketers cannot specifically target the followers of that name.
In this scenario, Twitter gives the example of an indie band promoter that creates a custom audience by adding @usernames of related bands, ensuring an audience with the same taste in music.
Finally, Twitter is lowering the minimum bid for all of its auctions to 1 US cent.
A Giant Step from Promoted Tweets
It is a much more precise way of targeting prospects on Twitter, said Steve Goldner, who leads the social media marketing practice at MediaWhiz and sister agency Ryan Partnership.
"I would say this is a great step forward for Twitter in terms of its monetization," he told the E-Commerce Times. "Now advertisers can focus on delivering more contextually relevant information to users."
Users will appreciate the targeting, he said — provided it is truly relevant.
"Social users are willing to engage and hear from brands if what they have to offer is applicable," Goldner maintained.
More to Go
Still, Twitter needs to make more progress with its monetization efforts, Goldner said. "The next step would be to actually allow users to profile themselves and indicate the type of information they want from brands."
That is where social advertising is heading — or at least should be headed, he added.
"I, as a consumer, should be able to indicate that I am interested in, for example, digital photography, and that would open a gate for specific information coming to me from relevant brands. That would be the most powerful accomplishment for social advertising to date," Goldner maintained.
It would also be an accurate reflection of the power of social media, which is firmly in the hands of consumers, and not brands, he pointed out.
Still a New System
The possibilities are exciting, given that Wize is a large advertiser across many different platforms, said Mike Janes, CMO of Wize Commerce.
In a way, what Twitter has rolled out is similar to what Facebook does by targeting users via their Likes, he said. However, there are still many open questions about what Twitter is offering and its value in the marketplace — questions that Twitter can't possibly answer right now.
"I would want to know what is an impression and click through worth on Twitter and what is the conversion rate," Janes told the E-Commerce Times. "Also, does all of that interest translate into real sales, and at what ROI?"
What Twitter can tell the market is that it has been testing interest targeting with a select group of beta advertisers, many of which have seen "significantly increased audience reach," he noted.
Other beta advertisers created custom audiences to reach a very specific set of users, and they too saw high engagement rates.
"We are looking forward to testing their new advertising platform as soon as possible," Janes said.
Twitter did not respond to our request for further details.