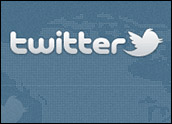 Twitter this week announced its acquisition of mobile advertising exchange MoPub, a move to support advertisers' efforts to optimize their ad buys.
MoPub helps advertisers and publishers buy, manage and maximize performance of a variety of ads, especially those on mobile platforms.
Twitter plans to invest in MoPub's core business and help it build real-time bidding that would allow advertisers to automate and scale their inventory.
MoPub caters to two trends in the ad industry: the rise of mobile consumer devices; and the industry shift to programmatic buying. Twitter expects to capitalize on that.
The companies are a natural match, said MoPub CEO Jim Payne. The acquisition will strengthen the platform rather than change it.
Financial terms of the deal were not disclosed, but Twitter may have paid about US$350 million in stock, according to reports.
Public Prep
The MoPub acquisition is a natural step for Twitter, said Gordon Owens, digital marketing professional at GO Digital WSI. The company is expected to be preparing to go public, and it will need to convince investors that it can bring in a steady stream of revenue from mobile ads.
"Facebook's IPO taught the tech world that Wall Street wants a clear path to mobile revenue," Owens told the E-Commerce Times.
"If Twitter plans to go public anytime soon, then they have to boost their ability to generate revenue from mobile advertising. At face value, this is a good acquisition for Twitter, as it helps fill a void in mobile revenue and will satisfy the Street," he observed.
"Facebook is still far ahead of Twitter in mobile revenues, but that's largely because its mobile audience is much larger," Greg Sterling, founder of Sterling Market Intelligence, told the E-Commerce Times.
Right Ad at the Right Moment
MoPub's technology can help Twitter overcome some of those disparities, suggested social media marketing strategistPaul Gillin.
"The automated ad placement function is something that Twitter badly needs, so the acquisition was probably worth it for that alone," he told the E-Commerce Times. "This will enable Twitter to scale its business much faster than it can with its current system, which requires a lot of manual intervention."
Facebook might have a larger set of users, but mobile advertising is more about targeting individuals based on things like their location or what they're watching, said GO Digital's Owens.
"Mobile advertising is still a developing market that needs to focus on the individual," he pointed out. "Apps like Facebook and Twitter already know the interests of their users — why not leverage this for advertising?"
That's an area where Twitter already excels, said Gillin, and MoPub's expertise and technology can help it continue to outshine its competitors in that regard.
"With this acquisition, they can take this specialty to a wider array of apps — particularly those where the developer doesn't have the means to monetize its business efficiently," he noted. "Twitter can essentially set up its ad brokerage as a service bureau that smaller developers can use to place ads in their apps. It's a smart investment."