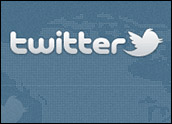 Twitter launched an API for advertisers Wednesday, a move designed to help the social network boost revenues to better compete with its Internet ad competitors.
The company has had an ad structure in place since 2010, when it launched its Promoted Tweets program, which allows advertisers to push 140-character ads on user feeds. The time is right, however, for a more complete system, said Twitter, so it launched an API that the company claims will increase the quality of ads on the network.
Twitter has been testing the program since January with five beta partners: Adobe, HootSuite, Salesforce, SHIFT and TBG Digital. Those companies have rolled out the feature with some of their clients.
The new system will allow social media managers and advertising professionals to bypass the technical challenges of putting together an ad campaign and focus more on their messaging.
Targeted Tweets
With more detailed analytic information and greater ease in targeting different demographics, the API will also help advertisers push forward content that is more relevant and engaging. That lessens the risk of Twitter users becoming disenchanted with a constant flow of ads that they don't find interesting.
It also makes it easier for social media managers to promote real-time ad content. That's a big bonus for a network like Twitter, which consumers often turn to for social commentary during major events like the Super Bowl or the Academy Awards.
The change could be especially beneficial for large corporations that must manage tweets in all or most of Twitter's 33 supported languages or are hoping to capture the attention of a wide variety of audiences. With so many online advertising opportunities available, anything Twitter can do to make the process easier for its ad partners can be a huge win for the company, said social media consultant Brent Csutoras.
"Businesses understand the value of advertising, but they don't always have the time to learn each sites' system and manage all the accounts," he told the E-Commerce Times. "This is a great step in allowing marketing companies to offer multiple advertising opportunities through one system, which could include their own tools and report integration."
Twitter did not respond to our request for further details.
Becoming an Internet Ad Contender
Internet giants Facebook and Google already have APIs in place and have become go-to destinations for many online marketing campaigns. The structure on other sites is slightly different, however, since Twitter does not have a side panel dedicated to ads, so all sponsored tweets appear on a user feed.
While marketers might like that those tweets could possibly get more eyeballs, it also increases the risk that feeds could become saturated with irrelevant promotions, said Gordon Owens, digital marketing professional at GO Digital WSI.
"My Twitter feed is full of people, places, teams and brands that I chose to follow," he told the E-Commerce Times. "I may be willing to accept a special offer or ad from a brand I love, but as soon as I get unsolicited tweets it is game over for me."
The new ad system rewards marketers for being good, not for being loud, Twitter said, stressing that the API increases the opportunity to promote useful and relevant ads.
If advertisers know that a few promoted tweets on Twitter can be more effective than an entire campaign on Facebook, for instance, they might be more likely to turn to that platform, said Csutoras.
"It could be very important, as having API access essentially allows other companies to sell Twitter's advertising for them, and likely at the same premium as if they had to do it themselves," he pointed out. "The more flexible Twitter is in allowing other marketing companies API access, the more those companies are likely to sell and push their ads over competitors."
A Step Closer to an IPO?
Attracting more advertisers is increasingly important as Twitter considers the possibility of an initial public offering. The company has been relatively quiet about its plans, but if it wants to make that a reality, showing investors that it has a secure path to sustainable revenue will be critical, said Owens.
"Wall Street doesn't play the venture capital game and wants to see large growth in profits quarter over quarter and year over year," he noted. "We saw Facebook struggle with its IPO because there wasn't a clear strategy to grow revenues in the mobile space. I am sure Twitter will try to avoid the same pitfalls if and when they go public."
Providing the easiest and most profitable platform for advertisers is a natural progression for Twitter, and the best way to avoid those obstacles, added Csutoras.
"It is definitely going to be beneficial to Twitter as a company and their ability to increase revenues," he said. "Strategic partnerships have always been valuable to a company, and API access allows these companies something exclusive, which I am sure each partner will take efforts to promote."