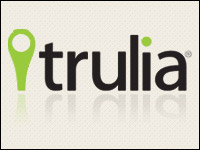 Trulia, an online real estate listing company, hit it out of the park Thursday in its first day of trading on the New York Stock Exchange.
The stock priced at US$17 per share and then opened at $22.10. It rose an eye-popping 48 percent to reach $25.20 per share at one point before settling in at $24 per share at the market's close.
It is almost enough to make one forget about the dismal track record of other recent tech IPOs — such as Zynga and, of course, Facebook — except that Trulia is not really a tech stock, for all its reliance on technology.
"People will compare it to Facebook or Zynga, but that is a mistake," Jeff Sica, president and chief investment officer of SICA Wealth Management, told the E-Commerce Times. "They are in an entirely different sector — the same space as Zillow."
Zillow can be counted among the truly successful IPOs, he said, and that accounts in part for Trulia's success this week.
Trulia's Tech
Trulia allows people to research home listings and neighborhoods. At the same time, it offers space for real estate agents to market listings.
Trulia's technology is important to its success, Sica acknowledged.
"Their mobile apps, in particular, have a great deal of revenue potential, relying on subscriptions instead of advertising," he noted.
"We have built a vibrant Web and mobile offering for brokers and consumers," said Trulia CEO Pete Flint, "by providing users unique information they cannot find anywhere else, and by unlocking real estate professionals' access to the most informed, transaction-ready audience anywhere."
Housing Sector
Of course, one might posit that the sector Trulia fits best in — housing — has not exactly been an engine of growth. That is true, but the consensus is growing that the housing market hit bottom and is now in turnaround mode, a fact that is well recognized on Wall Street if not on Main Street.
In fact, the housing stock rebound is one of the biggest investment stories of 2012, said Mike Tarsla, chartered market technician at Covestor, but "most people don't even know there's a rally at all in the sector."
Trulia rival Zillow has more than doubled since its IPO a little more than a year ago, he pointed out. Also, the S&P Homebuilders Index ETF has doubled off last year's lows as well.
"It's no surprise that Trulia had a great debut, especially given its very small offering of just 6 million shares," Tarsla told the E-Commerce Times. "It's in a hot sector, and it was very hard to find shares to buy on opening day. It was the anti-Facebook in that way — a stock with a massive number of shares available."
A Paltry IPO Lineup
Still, investors — retail investors, especially — should be wary of the stock and its sector, suggested Crabtree Asset Management's Barry Randall, who runs the Crabtree Technology model on Covestor.
The "success" of Trulia's IPO owes more to the recent lack of IPOs than it does to anything special about Trulia, he contended, describing it as "a money-losing website whose losses grew even larger in their most recent quarter."
At $24 per share, Trulia now has a market value of $633 million, or roughly half of Zillow's $1.3 billion valuation, Randall told the E-Commerce Times. "Unlike Trulia, Zillow is profitable. Both companies are cash-flow positive, however, owing to their subscription-based business models."
Two Too Many
Ironically, both Zillow and Trulia may falter now that Trulia has gone public, Randall theorized.
"The primary problem facing either Zillow or Trulia is the existence of the other. In many cases, Software as a Service companies or online information providers owe a premium valuation to there being only one of them," he said.
Companies like Google and eBay benefit from network effects. That is, everyone who utilizes them is glad there is only one, said Randall. "But Zillow and Trulia are actually closely matched — both in terms of size as well as in their target market."