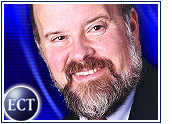 Travelocity.com (Nasdaq: TVLY) announced Monday that it has acquired WhereTo, an Australian provider of online travel systems. Travelocity plans to integrate WhereTo's technology, which includes engines that facilitate the booking of fares, into its own site.
According to Travelocity, the integration will allow the company to more efficiently manage its "net" fare offerings and provide better pricing for more complicated trips, such as those including multiple stopovers. Net or consolidator fares are those that have been supplied by an airline to a travel agent at one price and that in turn can be sold at a higher price by the agent.
"Combining Travelocity's industry-leading low-price search tools with WhereTo's technology will give Travelocity's members a greater array of fares — allowing them to explore more options — and it will offer suppliers an even better marketplace for selling their products," Travelocity president and chief executive officer Terrell B. Jones said.
"By purchasing WhereTo, we can use its tools — and leverage the great team that developed them — to further enhance our capabilities as the net fare market evolves," Jones added.
Travel Wars
Travelocity, its fellow travel sites, and the various airlines have been engaged in a fierce battle to rule the online travel sector.
For example, Travelocity recently inked a deal with Yahoo! to offer streaming media presentations of popular travel destinations. Travelocity has also partnered with Site59.com to offer travelers last-minute booking options and is rolling out an alert system that will send travelers notices about delays or cancellations of scheduled flights.
Despite being a latecomer to the Net travel game, Orbitz, the site backed by the major airlines, has ramped up rapidly to provide competition to Travelocity and others. During its first week of launch, it sold more than 10,000 airline tickets each day, topping expectations. Gross bookings totaled more than US$1 million on June 4th, the day the site went live, and topped $3.3 million the following day, Orbitz said.
Air Superiority
The airlines have also been aggressively pursuing air superiority online. Last month, Delta Air Lines, American Airlines, United Airlines and America West Airlines all announced they would be giving online travel buyers discounts ranging from 5 to 20 percent.
Northwest Airlines also announced a new program designed to give customers the ability to change their own flights through its Web site or through airport-based Internet kiosks. The service is designed to cater to harried travelers forced to alter plans at the last minute.
Advantage Airlines
There are indications that in the final battle for air superiority, the airlines will come out on top. A study released in April by Jupiter Media Metrix found that airlines had posted a 26 percent year-over-year gain in Web traffic, while online travel sites had actually seen a decrease. Jupiter said the airline sites are making "significant inroads," despite the fact that many got a late start against their Web travel site rivals.
Additionally, analysts have said the airlines have an incentive to embrace the Web as a sales channel. In most cases, selling tickets online — or allowing travelers to re-book on the Internet — reduces customer service costs.