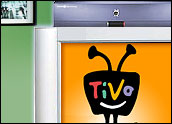 PayPal has been working for a year or more to translate its brand of safe online payment to other channels. It has rolled out several products to establish bona fides in the mobile payment space, as well as among brick-and-mortar retailers. Now it is making the same push for the TV viewer.
It is joining forces with such companies as TiVo and Comcast to offer a way for consumers to buy products featured in interactive television ads. These PayPal-enabled advertisements are expected to begin airing this year.
For the initiative with TiVo, the company will be working with advertisers and agency partners to develop PayPal-enabled TiVo ads and Showcase campaigns, which will also be available to TiVo's MSO customers such as RCN and Suddenlink.
Products purchased through PayPal will be charged to the TiVo user's PayPal account and shipped to the address the user has registered with PayPal for deliveries.
TiVo and PayPal unveiled the news during the TV of Tomorrow Show 2012 in San Francisco. Something similar may be under way with Comcast, according to Scott Dunlap, vice president of emerging opportunities at PayPal.
PayPal is exploring opportunities with Comcast that include enabling consumers to make purchases or donations related to the content they're watching on television, he said — either directly, using the remote control, or on a companion device such as a smartphone or tablet.
Also, PayPal is looking at ways to be able to send coupons directly to consumers' PayPal online wallet during television advertisements, Dunlap said.
Ready to Buy
The market is ready for such an initiative, Dunlap maintained, pointing to a survey conducted by PayPal last fall that found half of TV subscribers, or 49 percent, showed an interest in purchasing goods and services linked to the content they watched on TV, either directly from their television through their remote control, or on a companion device such as a smartphone or tablet.
Nearly 30 percent of those same TV subscribers said they would use PayPal to make those purchases, the survey also showed.
Other stats that support this initiative include PayPal's brand recognition as a payment provider; 89 percent of respondents knew about its service, and 61 percent of them had used it in the last 12 months.
Then there are the statistics capturing consumers' still-ongoing love affair with the television set. People watch traditional television approximately 5.1 hours a day, according to Nielsen.
TiVo and PayPal spokespersons were not immediately available to provide further details. Comcast did not respond to our request for further details.
Not a Huge Audience…
Chances are this ad format will see only limited adoption, said Shawn Busteed, vice president of technology and programming at TBA Global.
"Paypal has a small subscriber base of a little over 2.5 million people," he told the E-Commerce Times. "This is not a huge slice of people to be targeting and will be one of the reasons you're not going to see a huge adoption for advertisers."
…But Still an Important Strategy
This is an important initiative for PayPal if only because it is part of its larger connected-devices strategy, Busteed pointed out.
"They are pushing to become the ubiquitous form of payments on all channels: Web, mobile and connected devices."
For most subscribers, such ads will be an interesting novelty, Busteed said, but not something that is going to move the needle much for any of the parties involved.
"Let's take this for what it is — a small piece of PayPal's larger strategy, and a baby step for TiVo into commerce," he suggested.
Still Figuring It Out
Indeed, PayPal's push behind this "broader strategy" is still very much in the infancy stage, David Johnson, principal with Strategic Vision, told the E-Commerce Times.
"I don't think PayPal has achieved the results it has wanted in other channel efforts yet," he said. "I think they are still trying to figure out how to flesh out the offerings and compete with other vendors, especially in mobile."