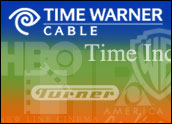 Time Warner Cable is investing US$25 million in its fiber-optic network in certain parts of New York City. The goal is to provide faster Internet access, similar to Google's project in Kansas City, Mo., and Kansas City, Kan. Unlike Google, though, Time Warner Cable is primarily interested in targeting a specific constituency: business users that are heavy consumers of data.
"This is more about Time Warner trying to make further inroads into serving business customers, as opposed to their traditional residential customer base," Philip Napoli, a professor and area chair at Fordham University's Graduate School of Business, told the E-Commerce Times.
The new service will have a speed of 1 gigabit per second. Pricing has not yet been announced, although Napoli observed that the intense competition in New York City "should discipline prices to some extent." Time Warner Cable did not respond to our request for further details.
A Growing Disparity
Time Warner Cable's announcement highlights the growing disparity in broadband access between the major cities in the United States and less populated areas. The announcement follows by a matter of days a recent report from the Federal Communications Commission that found 19 million Americans still don't have access to broadband. Most are located in rural and tribal areas.
Building out infrastructure in areas that are already well-served is par for the course for telecom companies, Napoli said. With the new Time Warner Cable investment, "what we're seeing is what we've often seen in the telecom industries — companies tend to invest the most in high-revenue areas. And so New York City, with its population density and high-income residents and businesses, has often been the beneficiary of companies investing quite a bit in infrastructure here compared to more rural areas, where the revenue potential is not as great."
Differing Approaches
The announcement also highlights the different approach providers are taking to the high-speed market.
Time Warner Cable made its announcement of the new service at the headquarters of the Hispanic Information and Telecommunications Network. They are located in a 300-acre business park called "Brooklyn Navy Yard," where Time Warner Cable is working on a project that will provide fiber-based Internet access to its tenants.
HITN is one of the complex's first fiber clients and will use the fiber network deliver online and television-based programming to viewers across the U.S. and Puerto Rico. There are 275 existing businesses within the Yard.
It's All About Competition
Then there is Google, several hundred miles away in Kansas City, working to establish the area as a broadband mecca. Its focus, by contrast, is on consumers. It too is reportedly at least considering targeting the television market with its fiber network, but it's doing so from a consumer perspective. Last year rumors were circulating that Google was considering offering paid cable-TV services in the Kansas City area, leveraging the infrastructure it had built out.
Google is part of the reason why Time Warner Cable is doing what it is doing in New York City, independent tech analyst Jeff Kagan told the E-Commerce Times.
"This what Time Warner Cable should have done five years ago, but it didn't have to because there wasn't enough competition," he said.
"In fact, this is what all cable companies have to do to remain competitive. They see the competitive threat now and the growing number of choices consumers have instead of their services. So Time Warner Cable is joining the revolution." Whether or not it will be successful is too early to say, he added. "That will depend on pricing and how well it markets the new service."