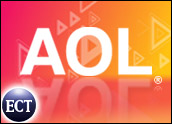 Despite persistent rumors to the contrary, Time Warner has no plans to sell AOL, Chairman and CEO Richard Parsons said Tuesday.
"We are focused right now on building the best third-party ad platform we can within AOL and at the same time increasing our own inventory," Parsons told analysts at a Goldman Sachs conference.
"Those are big executional challenges given where we are coming from with AOL and the speed at which the industry is moving and the competition," Parsons said. "So that's were the focus is, not on doing something structural with AOL."
Big Changes Under Way
Parsons' comments came hard on the heels of AOL's announcement Monday that it is moving its headquarters to New York and creating "Platform A," an entity designed to give advertisers a one-stop shopping opportunity for online ad space. Those changes mark the final stage in AOL's transition from an Internet access business to a global, ad-supported Web company, the company said.
AOL's subscriber base dropped dramatically between 2002 and 2006, causing the company to shift its business model to focus on online advertising. Over the past few years, it has acquired several advertising-related firms, including Third Screen Media, video ad firm Lightningcast, behavioral-targeting leader Tacoda, and Adtech's global ad serving platform. All have been added to AOL's Advertising.com network and provide the foundation for the company's new ad-based model.
Now, in line with those plans, Time Warner remains focused on that transition, with no plans to divest itself of the division, Parsons said.
On the Way Up
"Time Warner has made a commitment to AOL, so I would have been surprised if it had sold it," Gerry Kaufhold, principal analyst with In-Stat, told the E-Commerce Times. "There have been disgruntled stockholder groups pushing to get AOL sold, arguing that it is a drag on the company's growth potential, but part of that is because of its painful transition from dial-up service provider to content company."
During its heyday as an access provider in the late 1990s, AOL enjoyed "a really fat period in its revenue stream," Kaufhold added, making these lean years seem particularly tough. Nevertheless, ad revenues have already started increasing, he noted.
"They're learning the business, and I think the prognosis is good," Kaufhold said. "Most people now believe AOL has turned the corner as a content company."
It will probably still take three or four more years for revenue levels to return to their previous levels, Kaufhold noted, "but I think the growth potential is bigger." With Google's US$1 billion investment in AOL in 2005, "the company is somewhat tied at the hip with Google — and that's not a bad place to be," he added.
Stemming Subscription Losses
"The question really is, how viable is AOL as a business?" Karsten Weide, program director for digital media and entertainment at IDC, told the E-Commerce Times.
Fifty-four percent of AOL's second-quarter income was still from subscription access fees, Weide noted, so success will depend on AOL's ability to make up for losses on its subscription side with new revenue on the advertising side. "So far, they have not been able to," he pointed out.
For example, between the second quarter of 2006 and the same period of 2007, the company lost $855 million in revenue on the access side but gained only $73 million in revenue on the advertising side, he explained.
'In Good Fighting Shape'
The organizational changes AOL announced on Monday, however, "are a message to the market that AOL now feels it is ready to pick up the gauntlet and begin this fight in earnest," Weide said.
With the company's various recent acquisitions and changes shaping the online advertising industry — particularly those favoring video, behavioral marketing and mobile advertising — the company is "in good fighting shape, with a compelling offering for advertisers," he added. Indeed, "AOL reaches 94 percent of all U.S. Internet users — nobody can match that reach."
What remains to be seen is if the company can execute on the sales side, Weide concluded. "It comes down to the sales effort now," he said, "and only time will tell if AOL can convince advertisers it has something going."