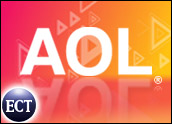 After seeing its fortunes rise and then tumble as an Internet access provider, AOL, a division of Time-Warner, announced a series of changes the company hopes will make it a contender in the ever-expanding online advertising market.
The new enterprise, named "Platform A," will be accompanied by a change of scenery from Dulles, Va., to New York City.
The two announcements are the outward manifestations marking AOL's realignment from "an access business to a global, ad-supported Web company," it said.
"With these changes, Randy Falco, Ron Grant and their team have positioned AOL to benefit fully from the trends that are reshaping the online advertising business and to expand AOL's leadership in it," said Jeff Bewkes, president and COO of Time Warner. "Advertisers are increasingly demanding quality, scale and measurable results, and the new Platform A organization delivers that."
Platform A will provide advertisers with the opportunity to purchase space over the whole of AOL's network on its various sites and those of third parties. It works through a combination of technologies and services provided by online advertising-related companies AOL has recently purchased. In essence, it will give businesses a one-stop shopping experience to be seen by the greatest number of eyeballs possible.
A Year of Change
After a more than 60 percent drop in its subscriber base, from 26.7 million in 2002 to 10.9 million in 2006, AOL shifted its business model from a paid Internet access provider and announced in August 2006 that it would provide e-mail software and other Web-based services for free to high-speed Internet users.
AOL's transformation from a down-and-out dial-up Internet provider began in 2006 with a marked effort to get in on the online advertising game. There, the company has a real chance of seeing success in a segment of the market that could be more profitable than search ads, Karsten Wielde, an IDC analyst, told the E-Commerce Times.
The one-time Internet giant spent the past few years acquiring several advertising-related firms, including behavioral-targeting leader Tacoda. It also took on Third Screen Media, which operates a large media network; Lightningcast, a leading video ad serving platform; and ADTECH's global ad serving platform. Those additions have been rolled into AOL's Advertising.com network and form the backbone of the company's new advertising-based business model.
"With the increasing fragmentation of online audiences, the best way to serve advertisers is to enable them to harness massive advertising networks that reach across the entire Internet, not just our AOL Web sites," said Randy Falco, chairman and CEO of AOL. "And over the past eight months, we have put together a network with unprecedented reach and state-of-the-art solutions that accomplishes this. With the launch of Platform A, we are unleashing this powerful network to deliver unrivaled transparency and return on investment for our marketing partners," he added.
"The acquisition of Tacoda is clearly targeted at behavioral marketing," Weide said. "Tacoda does have an ad network, and that's nice. It adds a nice chunk of traffic and other inventory to AOL's portfolio. AOL is going to try to roll this technology out to the entire network and as they succeed to do so, that's good for AOL.
Moving Up
Moving its corporate headquarters to New York will put AOL in the center of the ad world. The company's top executives will find new digs in leased office space at 770 Broadway, where they will join advertising and content production staff already based in the city. The move will take place next spring; however, "significant operations" will continue at the Dulles, Va., campus, offices in Mountain View, Calif., and other locations, AOL said.
"New York City is the center of advertising, so it makes perfect sense to locate our corporate headquarters here," Falco added.
Hero to Zero and Back Again?
Internet advertising was AOL's to lose, Shar Van Boskirk, an analyst Forrester Research, told the E-Commerce Times. She sees the Platform A initiative as the company's bid for redemption after it failed to take advantage of a slew of opportunities and lost its No. 1 Internet company status to comparative latecomers such as Google and Yahoo.
"AOL was the first player in the space, and they did lose it," she said. "They had every opportunity to do whatever they wanted to and to shore up leadership in the market, and they didn't. They actually sacrificed their leadership to Yahoo first and then Google."
The idea of integrating AOL's different networks and its multiple channels in to a single network, according to Van Boskirk, are good; however, her overriding concern is that it "might be too little too late.
"It's a good idea for some aggressive leadership in the space — that would have been nice to appear four years ago. The whole idea of moving to New York is a big deal, and that's expensive and will require a sacrifice of staff. They are going to lose people or have to pay them more to try and get them to relocate.
"It just seems interesting to me that they would choose now as the time to be that aggressive, when ultimately it is a very aggressive win-back strategy from a position they once held and failed to secure."
The Time is Ripe
Statistics from comScore Media Metrix, a media marketing research company, calculate that Platform A already reaches 88 percent of the domestic online audience, Weide noted, with Yahoo following with 73 percent. So, in terms of reach, AOL has been No. 1 anyway, he continued.
"The question is, how will that translate into advertising revenue? And that is a different question," he explained. "AOL will be successful in turning around the company eventually, and they have made great progress already."
The media market changes very slowly, Weide pointed out. For instance, now that Google has cornered the search ad market, it will be almost impossible for Yahoo to unseat Google. It will make a little progress, gaining a percentage point or two, but that's it. For anyone who is not Google — Yahoo, MSN and AOL, for instance — the chance to make a dramatic difference in the marketplace is to successfully ride the next disruptive wave in the marketplace.
"That's the only place where there is so much growth that you can make a difference in the overall industry. The next and only big wave I see is in video advertising," Weide stated.
For the time being, the battle for online advertising will be waged primarily between Google and Yahoo, said Weide; however, he noted he can see a time when AOL and MSN also rank in the upper echelons.
"There is a need for companies like AOL and MSN, but for now it's between Google and Yahoo."