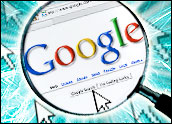 Bidding to turn the widget phenomenon it helped nurture into a revenue producer and convince users and publishers to share ads with each other, Google announced Wednesday it would expand a test of highly interactive ads that run within the Web site plug-ins.
Google Gadget Ads is being tested with a small group of AdWords advertisers. The interactive rich media ads are delivered through feeds to the thousands of widgets that can be placed on customized iGoogle home pages or in Google Desktop.
The search giant says the ads can be updated regularly — with real-time data and video feeds — and will enable users "to engage with ad content in a way static ads haven't facilitated in the past."
Interacting With Consumers
The ads are built with Flash, Java, HTML (Hypertext Markup Language) or a combination of languages, and are designed to look and feel more like Web content than advertising.
The ads are served across the Google content network and compete with other forms of advertising — text, display ads and video ads — for placement based on context. Advertisers can choose a cost-per-click or cost-per-impression pricing model, and are able to target users based on location, demographics and other factors. The ads are served to widgets on iGoogle customized home pages.
"The introduction of this new advertising format provides advertisers and agencies worldwide with an imaginative, dynamic way to interact with consumers," said Susan Wojcicki, Google's vice president of product management.
The ads are meant to encourage interaction, such as with short video games or puzzles that users can complete.
Early Feedback Positive
Google said it has received positive early feedback from the tests of the format from advertisers such as Pepsi, Intel, Honda and Six Flags.
Intel, for instance, used Gadget Ads as part of a larger campaign to promote the Centrino Duo. The ads were a "unique and efficient means" to raise awareness of the campaign, said Stephanie Dillard, the chipmaker's global marketing manager.
Some 14,000 widgets are now available for iGoogle Web pages, with the plug-ins offering everything from RSS-based (really simple syndication) news, weather, sports and YouTube video feeds to tools such as Google Calendar and dozens of small game programs.
Google is not the first company to try to monetize widgets with ads, with photo-sharing site Slide recently encouraging its users to bundle ads with their photo slideshows. The lure is obvious: Some 87 million Americans used a Web widget in June, according to comScore Media Metrix.
Diversifying Its Revenue Stream
Gadget Ads are unlikely to become a major source of revenue for Google in the near term, but are important as part of a larger effort to diversify the company's revenue stream beyond the paid search and contextual text ads that now make up the bulk of its sales. Last month, Google began running ads with YouTube video clips. On Monday, Google also expanded the ad services it offers for mobile devices to include the AdSense program.
A key part of Google's effort is the idea of using a social networking style approach to get users to share ads, said search expert and Google book author John Battelle. That will require compelling advertising content to be created, but could become an important innovation. Just as critical, however, will be how Google handles publishers who may see the more robust, display-style ads as a threat to their own ad-selling efforts, to which Google's ads have largely been seen as complementary in the past.
"Google was not threatening to a publisher's core competencies when the ads it served were great backfill for unsold inventory," Battelle told the E-Commerce Times. "Innovations like these will force new questions about that relationship."
Fine Line
The ads also raise additional questions because they attempt to blur the line between content and advertising, said Sterling Market Intelligence Principal Analyst Greg Sterling.
In fact, Google has set up the system to ensure that the ads that will be the most successful will be those that look and act more like content, he told the E-Commerce Times.
The new format also promises to help overcome user complacency toward banner ads, which are seen as losing their effectiveness as users become more accustomed to them and are able to look past or around them to view the content they are seeking.
"There is enormous potential to create a new area of advertising that people actually seek out, interact with and share with their friends," Sterling said.