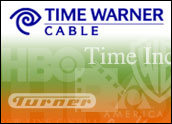 Time Warner Cable and Viacom are countersuing each other over whether Time Warner Cable has the right to live stream Viacom content to its Apple iPad app, which it released in March.
In short, Time Warner Cable says the rights it already obtained from Viacom entitle it to distribute the content in this fashion. Viacom, for its part, says, no, it granted the licenses and distribution rights on a very device-specific basis.
The companies turned to the U.S. District Court in New York's southern district for relief. TWC has filed a request for declaratory judgment, asking for the right to transmit TV programming to any device for its customers. Viacom is seeking damages for what it says is TWC's breach of their licensing and distribution agreement.
Neither company responded to the E-Commerce Times' requests to comment for this story.
New Device, Old Laws
At face value it would seem this dispute may be breaking new legal ground, given the technologies and devices involved.
But no. Even though it has all the earmarks of a case that could break down new frontiers, this is fundamentally a contract dispute about distribution, Christopher M. Collins, a partner with Vanderpool, Frostick & Nishanian, told the E-Commerce Times.
"What it comes down to is two big players arguing over how or whether certain content can be transmuted. The current copyright law is up to dealing with this. It just has to be applied."
It would seem that the contract does not expressly allow for the content to be streamed through any device, he said; if it did, this dispute wouldn't be taking place at all. "So I will assume [Time Warner is] taking the position that if an agreement is silent on a certain aspect of technology, that means they have the rights to translate or make derivative works if necessary to be used across these new portals."
Much depends on the contract language — but generally speaking, owners reserve all rights that are not expressly granted, Collins explained, except to the extent that those rights naturally accrue or are necessary to the enjoyment of the license granted.
If TWC did not include a provision in the contract for the future evolution of technology in this manner, then it is out of luck, he concluded.
Negotiate a Solution
The way around this for TWC is a new contract, said Collins, adding, "really, this should be a simple matter for them to solve."
Viacom appears to be saying as much in the public statements it has made about the case, namely that TWC can afford to negotiate additional agreements if it wants to provide programming to its customers on additional devices.