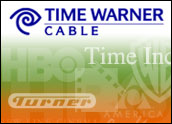 Charter Communications is pursuing the acquisition of Time Warner Cable, but it seems unable to offer a price the cable giant can accept. Now, with its third offer made and spurned, the dialogue between the two companies has gone public and become somewhat nasty in tone.
Charter on Monday offered to acquire Time Warner Cable for US$132.50 per share, or $62.35 billion. That followed a previous offer of $127 per share in October, up from a bid of $114 per share in June. Like the earlier overtures, Charter's latest offer was swiftly rejected by TWC as "grossly inadequate."
Charter promptly took its case to shareholders — and the public at large. CEO Tom Rutledge appeared on CNBC shortly after the rejection, calling Time Warner a broken company that required fixing.
In explaining its rejection of the offer, Time Warner noted that Charter had sent a letter generally proposing a price in the "low $130s." The company learned further details from a Bloomberg report that pegged the offer at $132.50, consisting of $83.00 in cash and $49.50 in Charter stock.
$75 Billion or Bust
Rob Marcus, Time Warner Cable's chairman and chief executive officer, spelled out exactly what Charter would have to offer for the company: $160 per TWC share, with $100 in cash and $60 per share of Charter common stock. That would translate to $75 billion.
The $160 price represented a mere forward multiple of approximately 8X, he noted.
"We gave Charter our bottom line, but rather than pursuing this path, Charter has chosen to go public with its third low-ball offer, trying to pressure TWC's board into selling the company at a grossly inadequate price," Marcus said.
Where the negotiations will go from here is unclear.
"No one can really say what the value is unless they have dived deep into TWC's books," said Dan Rayburn, an analyst with Frost & Sullivan.
"Even then, it is a matter of the companies coming to an agreement," he told the E-Commerce Times.
Still, TWC's Marcus seemed to have a fairly concrete idea of the value of Charter's offer.
The nominal valuation in Charter's offer was far too low, he pointed out, and because a significant portion of the purchase price would be in Charter stock, "the actual value delivered to TWC shareholders could be substantially lower given the valuation, operational, and significant balance sheet risks embedded in Charter's stock."
Another influence on the negotiations is Liberty Media Chairman John Malone, a cable industry pioneer and the largest Charter shareholder. It has become clear he wants to re-enter the U.S. market, and TWC apparently is the vehicle he intends to use.
What John Malone Wants
In fact, Malone is the driving force behind Charter's pursuit of TWC, said Val Wright of ValWright Consulting.
"Liberty Global acquired Virgin Media in England in July 2013," she told the E-Commerce Times. "Now that he has the UK's No. 2 pay TV operator, he is seeking consolidation of the U.S. market to compete with new players like Google and Amazon."
As Malone sees it, customers are spending more money and time watching content on Netflix and Amazon Prime, and that is shifting the power for content houses like Disney and Fox — which are then negotiating tougher deals with cable operators like Time Warner Cable and Comcast, Wright explained.
"Further consolidation would give the cable operators more power to negotiate better deals," she said.
If Malone wants to cut a deal with TWC, he is going to have to do a lot more persuading, Wright said. "Right now, the high mix of Charter stock in the deal probably won't cut it."