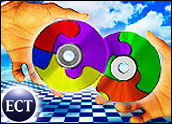 In today's marketplace, the word "solution" appears beside the word "software" so frequently that we unconsciously stutter the pair of words rather than one or the other when talking about new purchases or shopping for something to aid our businesses.
This is marketing genius. Somewhere, the standard-issue salesperson who first married the two words ought to be kicking back with an umbrella-topped drink, content in a lifestyle with no cares.
Product Packages
"You have organizations where you have products or groups of products that are commoditized and undifferentiated. They say they're solutions providers. Really they're people bundling their products together," says Steven Haines, president of Sequent Learning Networks, New York. They may call their offerings solutions, he says, but they're nothing more than product packages, and each product can be purchased separately. The customer experience isn't necessarily harmed in buying a la carte, nor is it necessarily helped when the "solution" is purchased instead.
Customers are catching on, Haines says. He should know. His company trains product managers and marketers, helping them develop a standard body of knowledge internally, then showing them how to understand their products from their customers' perspective so they can provide holistic, true solutions.
"Solution companies put together disparate elements," Haines says. "They may not be all their own products or content, but they integrate them in a way that adds value to the end customer. In the end, if they deliver value in the eye of the customer, they have a winner."
Compatibility Issues
Skokie, Ill.-based HighTower Inc. has made these true solutions its business. HighTower started out as a reseller of MAS 90 accounting software, then began developing software that would integrate with MAS 90 and meet user demands.
MAS 90 powers the backends of some 95,000 companies. Many small to mid-size businesses that use MAS 90 for their accounting tasks also need point-of-sale software, but few think about their backend systems when investigating point-of-sale products.
"They fail to consider how the new software will attach to their existing systems. So when they purchase a POS package that only connects to the backend through imports and exports of text files, they invest in manhours or expensive customization to draw data from the point-of-sales system to inventory, accounts receivable, shipping, etc., and then congratulate themselves for getting a solution," says Jeffrey Rosengarden, HighTower's CEO.
He argues that's no solution. That's why HighTower does its homework in developing new software, brainstorming the possibile scenarios an end user may confront and ensuring that the software meets those challenges seamlessly. It then bundles its software with MAS 90 and other vendors' products — whatever makes sense and makes for the best customer experience. The aim is to bring all of the pieces together on the customer's end to solve their problems.
"Not all software offers a solution, but business lingo suggests that every software purchase eliminates problems. This is wrong," Rosengarden says.
Customer Information
HighTower's homework prior to developing its Point of Sale Professional product, though, means that cash transactions or sales orders, when accepted by counter clerks, immediately withdraw stock from available inventory and send records of the transactions to accounts receivable. It means that receipts display personalized messages related to a customer's transaction history. It means store management can view a cashier's transactions and cash drawer balances while his or her shift is in progress.
When a contractor shows up at the local lumberyard to pick up supplies, for example, the point-of-sale system at the checkout will alert the clerk to his payment history. If the payment terms of the account are not being met, a credit warning will appear.
Businesses who buy on account with the lumberyard may have customized payment terms entered into the backend MAS 90 or MAS 200 system, but it's also available to the clerk at the retail counter through the HighTower software.
Membership-based businesses such as fitness centers and video rental stores may use the product with their different type of inventory — people, in the first case, and products that will leave the store, then return days later, in the latter.
"You have to understand customers' needs before they understand your technologies," Haines says.