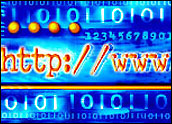 The recent reinvention of marketing has sent the discipline to measure its efforts. With new metrics, expressly communicated goals and number-gathering in ad campaign executions, product launches and channel sales, marketers expect to remake their art as science.
However, getting the beakers bubbling in marketing labs presents problems when data holes mar records destined for manipulation and modeling.
Data always exists, and marketers don't need any fancy, big-name technique for dealing with missing data.
"What I teach my MBA students and what I tell in my consulting is impute [and] compute missing data," says Fusun Gonul, CEO and founder of Fusun Consulting, a database analysis firm.
Profiles Mislead Marketers
Many consumer goods marketers look to demographic profiles in creating new products, setting a marketing strategy and assembling marketing tactics aimed for sales success. Demographic profiling is a common but inaccurate practice, Gonul says. "Not all old ladies behave the same."
Instead, she recommends imputation — a look at similar responses of people in complete data records. For example: A fashion retailer has a 30-year-old customer who lives in a tony city apartment and completed an in-store survey in order to receive a one-day discount. It may take her responses to fill in gaps in the survey of the 59-year-old new customer who lives in an upper-crusty suburban home. She evidently thought the survey not worth the discount because she left it half completed.
Both women expressed a desire to sport the styles of up-and-coming designers, to buy clothes made of natural fibers, to attend trunk shows and to spend more time outdoors than indoors. These women live in different communities, are different ages, have different household income, etc. However, they have similar values related to how apparel and accessories fit their lifestyles.
In looking at customer profiles, demographic profiles and stereotypes, marketers are looking at the wrong variables, Gonul tells the E-Commerce Times. "Marketing practitioners have to be creative here. There may be some similarities, but not ideal similarities. With experience comes creative filling in of the gaps." And filling in the gaps is always better than deleting incomplete records.
Data exploitation by marketing aims to achieve greater efficiency, smarter spending, increased customer knowledge and improved product positioning and development. "Marketers don't know what they're looking for. They need to collect all of their data and figure it out," she says.
Conceptual Models, Defined Parameters
However, marketers run rife with data these days, whether it's relevant or not. Before imputing missing data or asking supply chain partners to share their data, marketers must determine if the missing data needs to be estimated or found.
"What's the cause of the missingness?" asks Eric Bradlow, the K.P. Chao professor of marketing and statistics at University of Pennsylvania's Wharton School. If the cause relates to a prominent metric, "you're not allowed to ignore the fact that data's missing." Imagine, he suggests, if in trying to measure the price elasticity of a brand, all of the high-price competing brands were left out of the data set. "You have to model the missing data," he says. Ignoring the unnecessary will yield higher quality measures and outcomes.
Bradlow recommends marketers avoid widely available software that takes an average value and plugs it into data gaps. Instead, apply some statistics and run a regression of the missing value from all other variables in the data set. For marketing departments that want to do data manipulation in house, it's time they hire someone properly trained in statistical analysis. Otherwise Bradlow tells the E-Commerce Times that most marketing research firms know what they're doing.
IRI and ACNielsen, for instance, have famous data sets describing consumer packaged goods sales. Information is gathered at the point of sale in retail stores of all types and sizes to inform CPG manufacturers how their products are performing compared to their competitors' offerings.
Even if they subscribe to IRI or ACNielsen programs, marketers rarely know how much of their product goes to a specific retailer from the distributor, nor how much ends up in the pantry of specific end consumers. They don't need that information, says Jim Sterne, president of Target Marketing, a Web analysis firm. If the goal is to increase sales volume or move the needle on revenues, they can test marketing and distribution, gauge reaction, and plan future marketing based on the information they have — how much product ships to and marketing spend per a particular geography.
Accounting for Imputed Data
"Nowadays, if you don't have a database, you don't exist," Gonul says. That said, no value comes from hastily and irresponsibly created records.
"Begin with the end in mind," she says. "If you had all of the data, what would your conclusion be? What is the title of your chart or table? When you know what that is, it's easier to get the data."
Once marketers know which portions of missing data they want, they can set up models or engage industry databases like those available through IRI, ACNielsen and Scott-Levin Inc. (a pharmaceutical sales database that tracks prescription fulfillment for the pharma industry).
When imputing missing values or making substitutions in data gaps, she stresses, "acknowledge what you did. Categorize the data according to complete data segments and then qualify other categories." Imputations and estimations will grow increasingly more accurate with experience and practice.