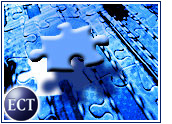 Bringing together various applications and computer systems is certainly no picnic, but another vital integration challenge is often overlooked in the corporate dialogue: integrating the IT department with the rest of the enterprise.
In the hallways and the boardroom, IT often is viewed as an alien entity by CEOs and other business-focused executives. Even when a company is reliant on technology, many times the IT department is left out of important strategy sessions and business process meetings.
How can a CIO ensure that his or her department is involved in shaping a company's business goals, rather than working on extraneous projects or left out of the flow of communications?
Separation Anxiety
Ever since technology began to assume a more central role at many companies, the split between tech-focused and business-focused divisions has posed a problem for enterprises. At some firms, the rift is deep, making some IT departments near-islands.
"Technology is one of those things that a lot of old-school people don't understand," said Zeus Kerravala, vice president at the Yankee Group. "They're a little afraid of it."
As a result, he told the E-Commerce Times, marketing and IT business units may seem distant from each other, no matter how small the office.
Still, there is hope for the future, Kerravala added. "I think as more and more people are getting used to technology and using it, the integration is getting worked out. And that's good, because this kind of integration needs to happen soon."
Bridging the Divide
Although comfort with technology eventually may bring IT into the boardroom, there are ways to speed this process.
Kerravala suggested appointing liaisons who can speak comfortably to all departments. "The companies that have done integration best have always had someone who acts as a bridge between the business unit and the IT department," he said.
Sometimes, at larger companies, several liaisons are used. For example, a representative of the IT department might meet with representatives of other divisions to conduct preliminary conversations about how IT affects other business processes.
This technique might seem overly political on the surface, but it can be crucial to better communication. Giga Information Group vice president Craig Symons told the E-Commerce Times that liaisons, also known as "relationship managers," play a simple role: "They sit with the business unit they support and act as the ombudsman for the business unit in its dealings with IT."
Leadership Opportunity
In integrating IT with other business units, the function of the CIO is a tricky one. The top technology executive must tend to the needs of his or herdepartment while also ensuring that IT strategy is taking its proper place in a company.
In order to be an advocate for IT, the CIO should be part of the executive team, reporting directly to the CEO or COO. As Symons noted, "This structure gives IT the visibility that it needs and enables the CIO to work at the strategic level."
At such a level, a CIO might have to delegate detailed technology implementation decisions, looking at dollar signs rather than lines of code.
Eye of the Storm
Yankee Group senior analyst Carrie Lewis told the E-Commerce Times that most companies have come to realize that CIOs are at the center of business and IT strategy alignment, and they expect CIOs to act accordingly.
"As the role of the CIO emerges from the dot-com dust, CIOs are becoming increasingly responsible for delivering business results," she said.
In other words, CIOs will live and die by metrics, just like other members of the executive team. "These will be metrics that show improved performance and profitability, increased customer service, profit margins and other determinants of success," Lewis added.
Talking Instead of Typing
IT department members also have work to do: They should hone their nontechnical skills if they wish to be involved in a company's core business initiatives.
Dana Deasy, CIO of enterprise software provider Siemens, told the E-Commerce Times that the skill most often lacking in both CIOs and technology-focused employees is the capacity to make a good presentation.
"IT needs a presence in the boardroom," Deasy said. "For that, there needs to be the ability to stand up and communicate. We find that it's very hard to find people who are technically competent and can communicate that in a storyboard to other nontechnical executives."
Especially at companies with a strong technology focus, Deasy added, IT should clear its throat and learn to speak the language of other departments.
A Little Oomph
Of course, because IT has seemed like a separate entity for so long, some technologists have grown comfortable in their role as alien department members. This is a difficult perception for some employees to overcome, but it may be worthwhile to induce them to make an attempt.
As Kerravala said: "The people who are in IT just for the sake of being in IT are becoming dinosaurs. They need to make a decision in their careers. If they want to just be tech people, that's fine — they can work as a consultant or at a telco."
However, those who want to remain at a company that requires strategic vision had better learn to go with the flow of business traffic.
"They need to understand business drive," Kerravala said. "They have to adapt."