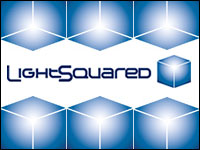 Another government venue, another condemnation of LightSquared's planned 4G LTE (Long Term Evolution) network.
U.S. Department of Transportation Deputy Secretary John Porcari told a congressional hearing on Wednesday that if LightSquared were to be deployed, the Federal Aviation Administration would have to constantly monitor some 40,000 broadcasting sites to make sure they did not affect air safety.
The FCC has spent about US$8 billion on its Next Generation air traffic control system, which is to be satellite-based, he also noted. LightSquared's rollout, in other words, could wind up being quite expensive to taxpayers.
LightSquared was formed with the intention of building a network that would be based in part on frequencies close to the band used by GPS. At first, there was a lot of enthusiasm about the company's plans — LightSquared said it would sell to carriers at wholesale prices. That early eagerness has all but died, however. Tests have shown that the system interferes with GPS and could possibly compromise many essential operations, including air safety.
Porcari made his comments at a House Aviation Subcommittee hearing. Other companies or entities providing testimony included executives from the GPS vendor Garmin and the industry association Airlines for America. They said LightSquared would make air travel unsafe.
Left Behind
Missing from those testifying was anyone from LightSquared.
The company had asked to send a representative, spokesperson Chris Stern told the E-Commerce Times.
"We were told the hearing wouldn't be about LightSquared," he said. "It turned out that it was."
Conspiracy or Not?
Reports of such maneuverings have lent some credence to LightSquared's position that it is being bullied by an array of forces that want to keep its technology off the market.
GPS vendors, for instance, "have been well aware that LightSquared planned to use this spectrum for the past eight years," Stern said. "They could have designed their products to accommodate us but they purposefully did not, we believe."
If LightSquared stays off the market, the company maintains, the GPS vendors won't have to invest millions to reconfigure their devices.
A High-Tech Debate
The problem is that LightSquared is making highly technical claims about safety that few consumers can truly understand — and even fewer are willing to gamble that they're correct.
In addition, neutral third parties have weighed in and backed LightSquared critics. Last month, for example, tests conducted by U.S. Air Force's Space Command found that LightSquared's 4G wireless service does indeed interfere with GPS. LightSquared responded by calling the tests bogus, charging that they were rigged by manufacturers of GPS receivers and the government.
Those accusations may seem outlandish. But then, why wasn't LightSquared permitted to testify?
"It is highly unusual for that to happen," David Johnson, principal with Strategic Vision, told the E-Commerce Times.
"Congress will almost always allow all principal parties to testify, especially if it is something controversial — if only to show there is no bias," he said.
Still, could LightSquared's opponents be conspiring?
"I find that hard to believe," said Johnson. "In this day and age, it is almost impossible to keep a conspiracy hidden from the public for any long period of time — especially one that would presumably involve so many different parties."
If there were a conspiracy, it wouldn't be among the GPS vendors anyway, independent tech analyst Jeff Kagan told the E-Commerce Times. "It would be among other competitors like AT&T and Verizon. They are against LightSquared because it would deliver significant competition."
Not that Kagan is saying there is a conspiracy. With so many tests showing interference, he said, "all I can think is that the worry is real. But still, this has been the most curious case I have seen in a long time."